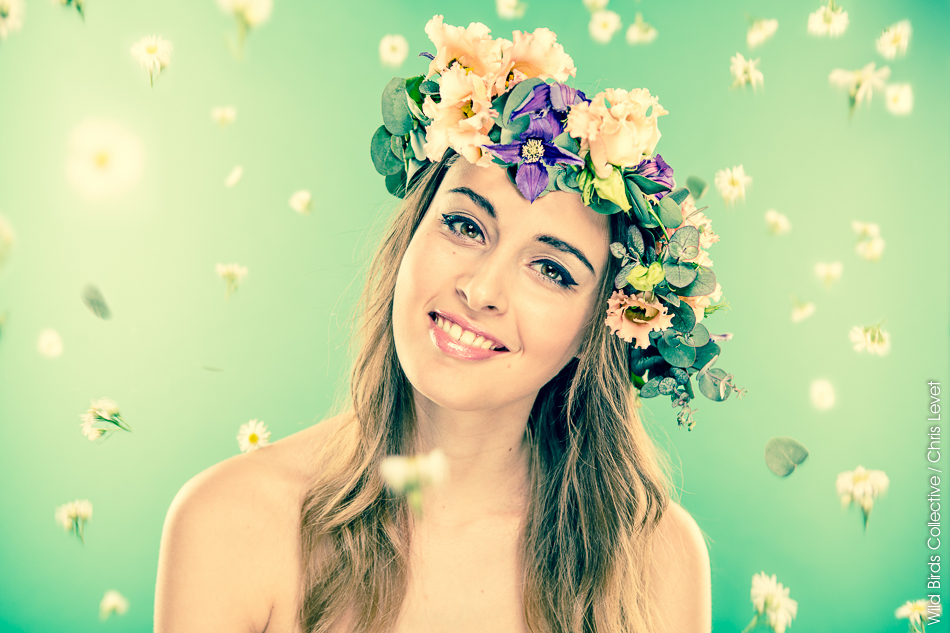 « If you're going to San Francisco, be sure to wear some flowers in your hair«  chantait Scott McKenzie pendant le Summer of Love. Un hymne hippie qui colle parfaitement à notre dernier shooting beauté ! Mais aussi à notre première journée, lors de notre road trip en Californie, dans la merveilleuse ville de San Francisco dont on vous a dévoilé les photos récemment.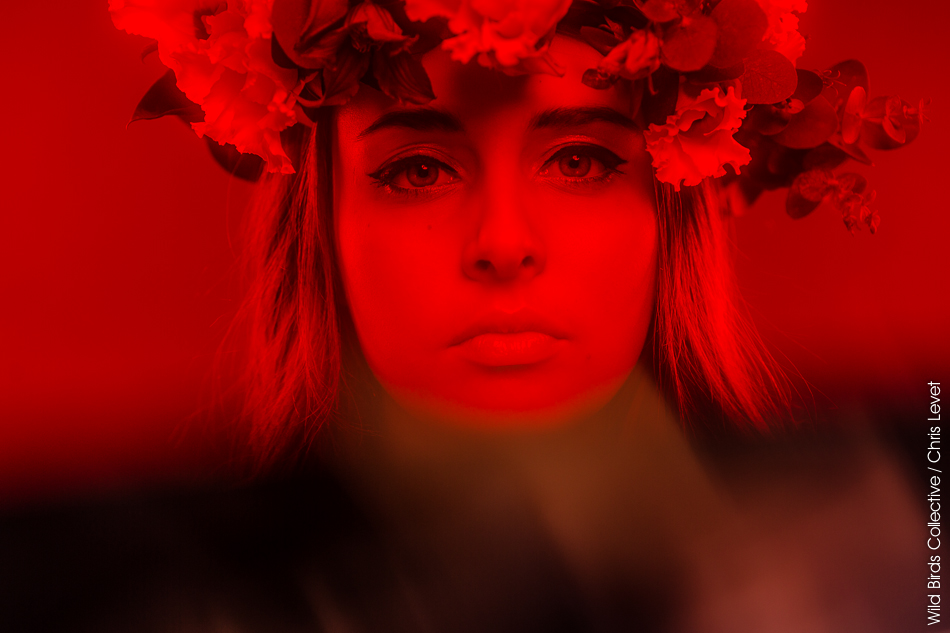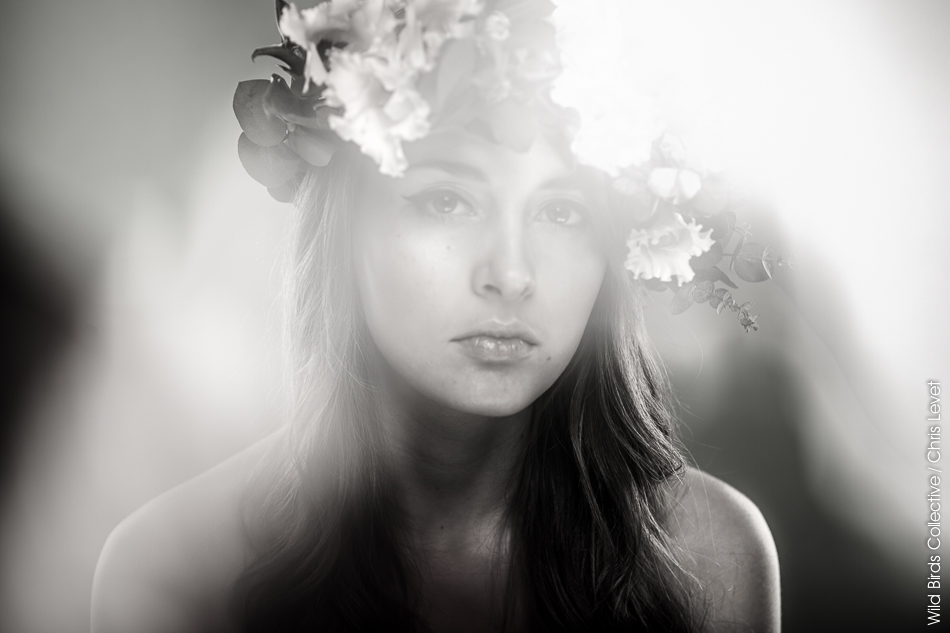 Longtemps que l'on avait envie de réaliser une jolie couronne de fleurs pour faire une série de portraits. Une ambiance douce et romantique qui donne envie de soleil, ponctuée d'atmosphères plus mystérieuses et oniriques.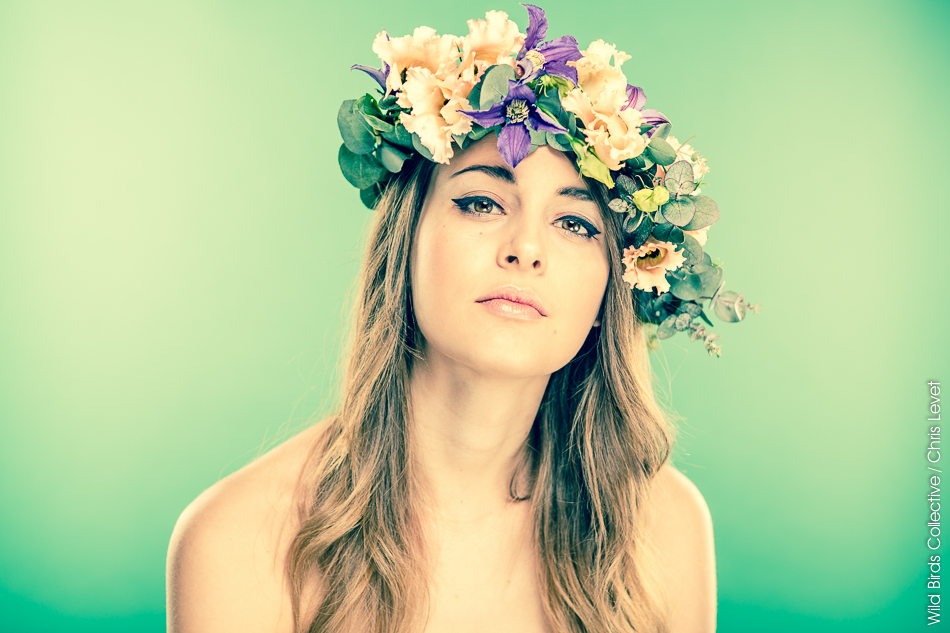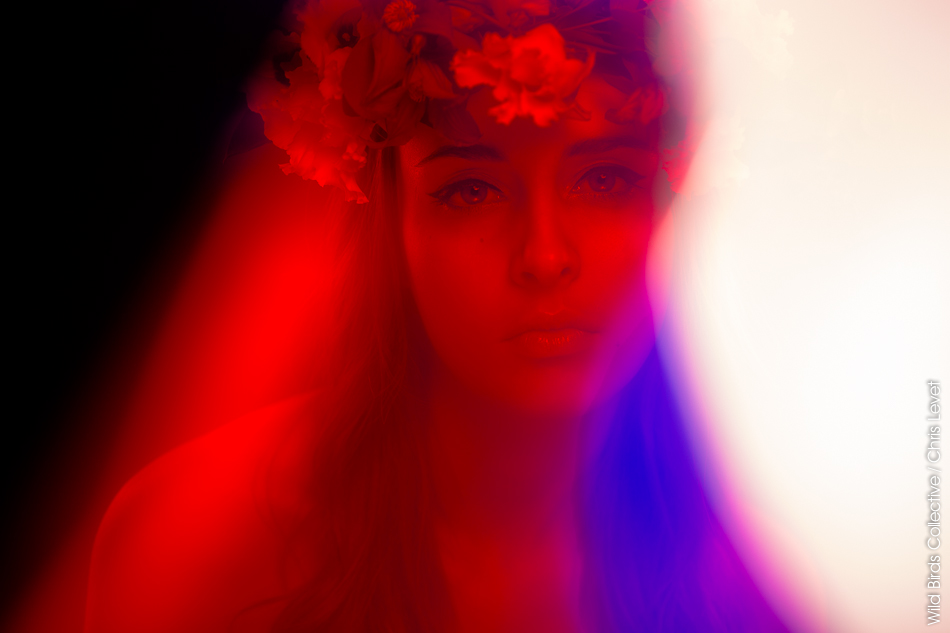 On a donc demandé à Julie, notre super modèle, de passer à nouveau devant l'objectif. Ce que j'aime chez Julie c'est son charme naturel. Elle incarne parfaitement la beauté classique avec un brin de nonchalance ! Un petit côté sauvage mais avec beaucoup d'élégance.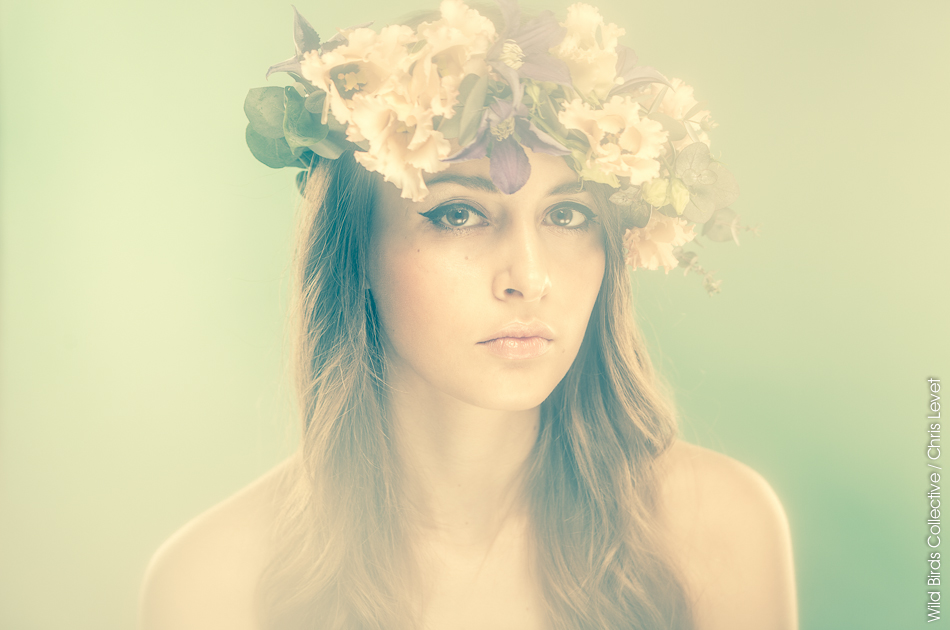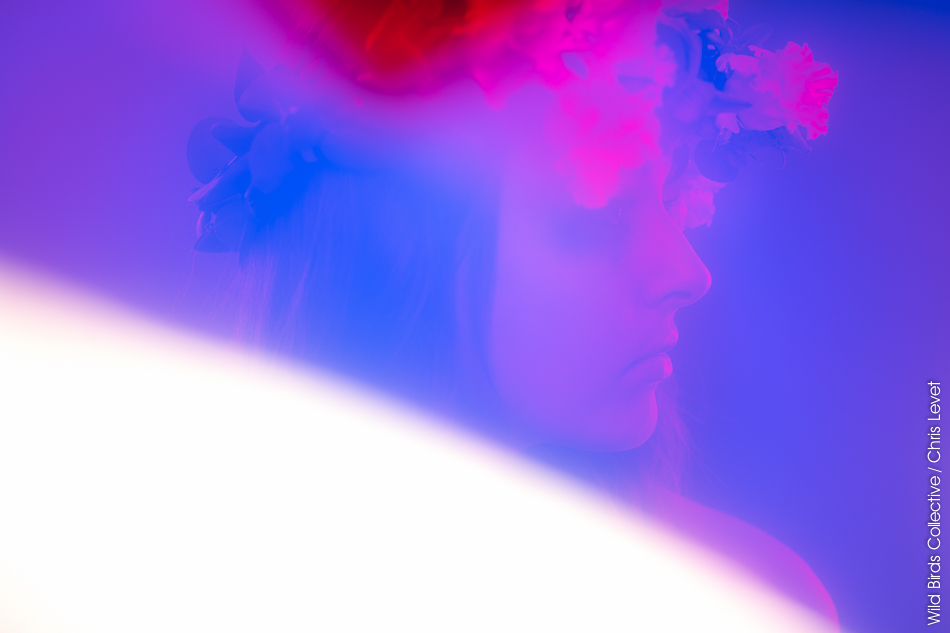 Pour le make-up, on souhaitait un style rétro inspiré des sixties. Un teint et une bouche naturelle avec des yeux de chat ! C'est Chloé, du blog Blush and Blabla, avec qui nous collaborons régulièrement, qui a réalisé cette jolie mise en beauté.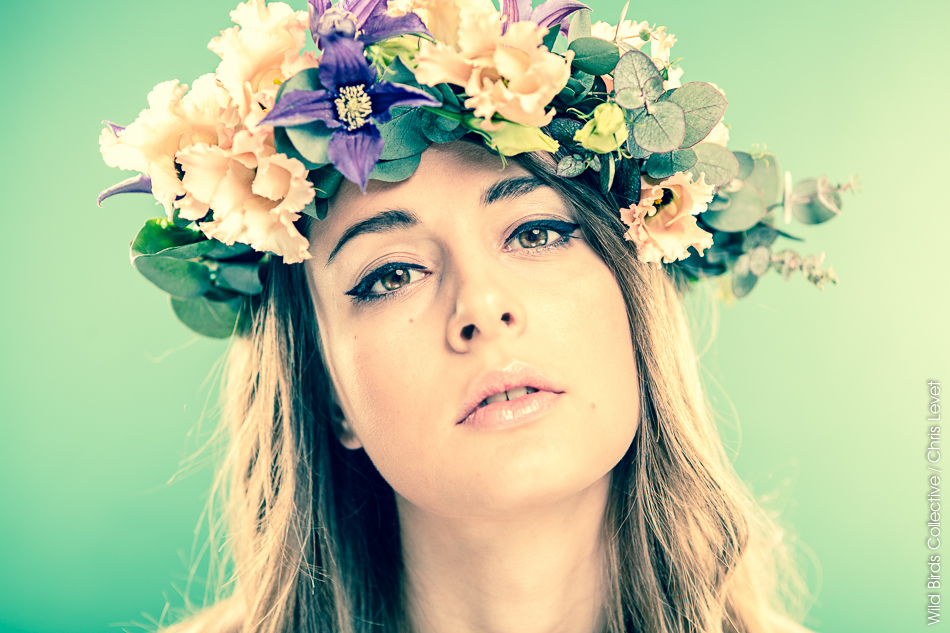 Comme à notre habitude, nous avons acheté nos fleurs chez Juliette, notre fleuriste préférée, dans sa belle boutique l'Alchimie du Vert. J'adore travailler avec des personnes entières et passionnées qui privilégient la qualité, le savoir-faire et l'originalité. Juliette est de celles-là !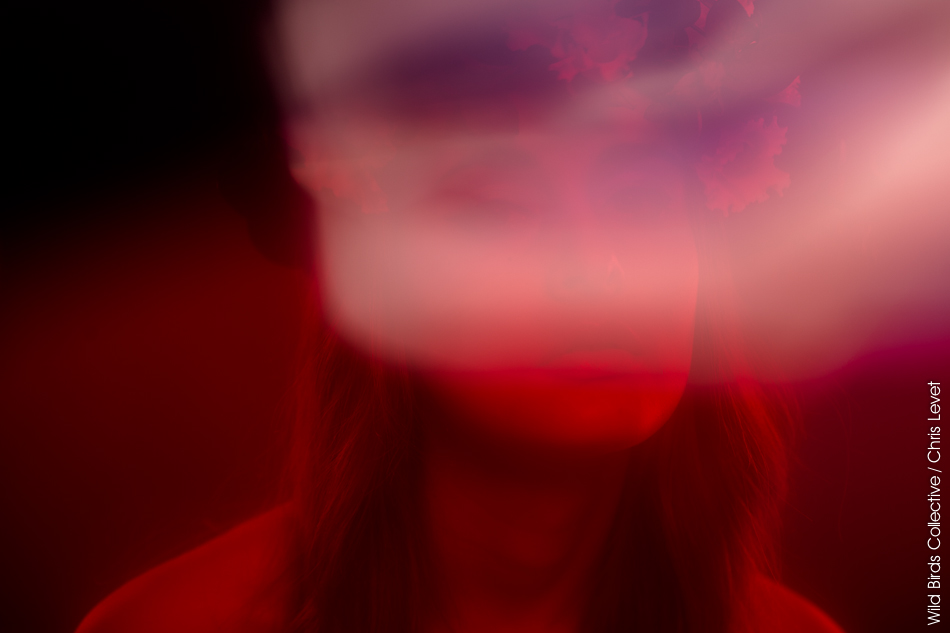 Photos © Christophe Levet
Set design : Violaine Rattin
Mise en beauté : Blush and Blabla
Modèle : Julie
Fleurs achetée à l'Alchimie du Vert
On espère que vous aimez ! En bonus quelques images making-of !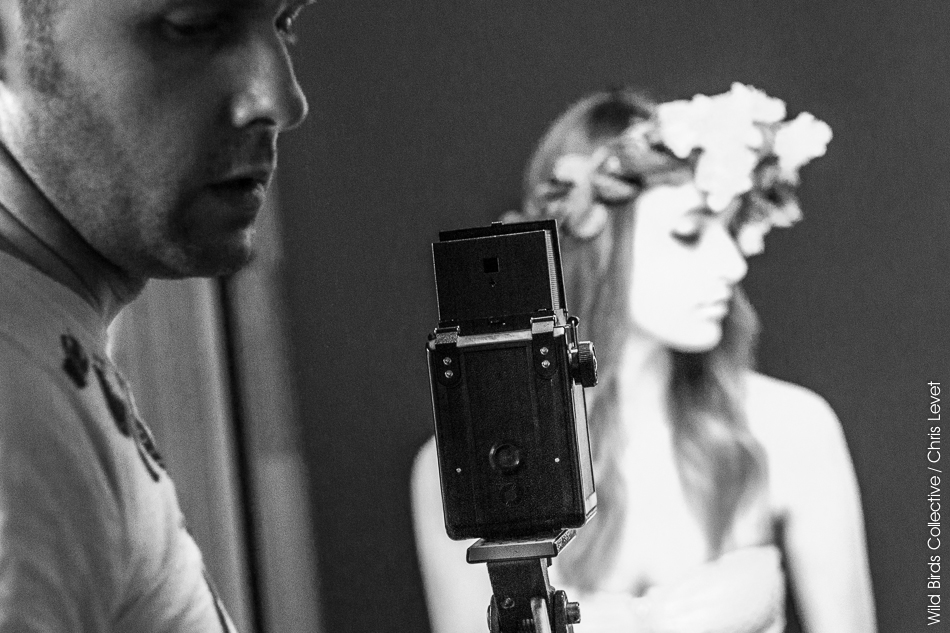 Christophe fait quelques photos en argentique avec un Lubitel.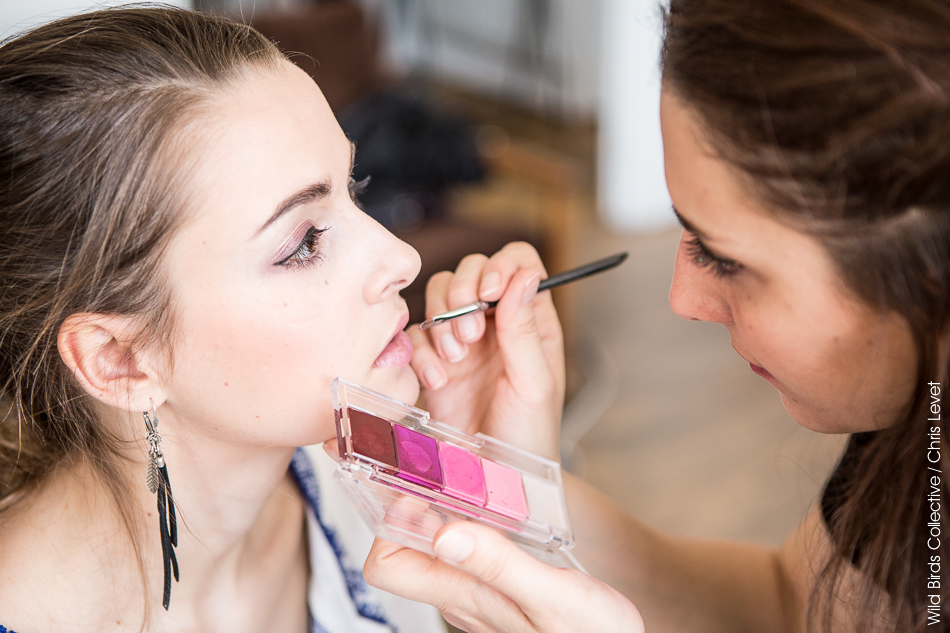 Chloé et Julie pendant la phase make-up.
Je t'assure dans quelques minutes (ou quelques heures) j'aurais fini ma couronne de fleurs !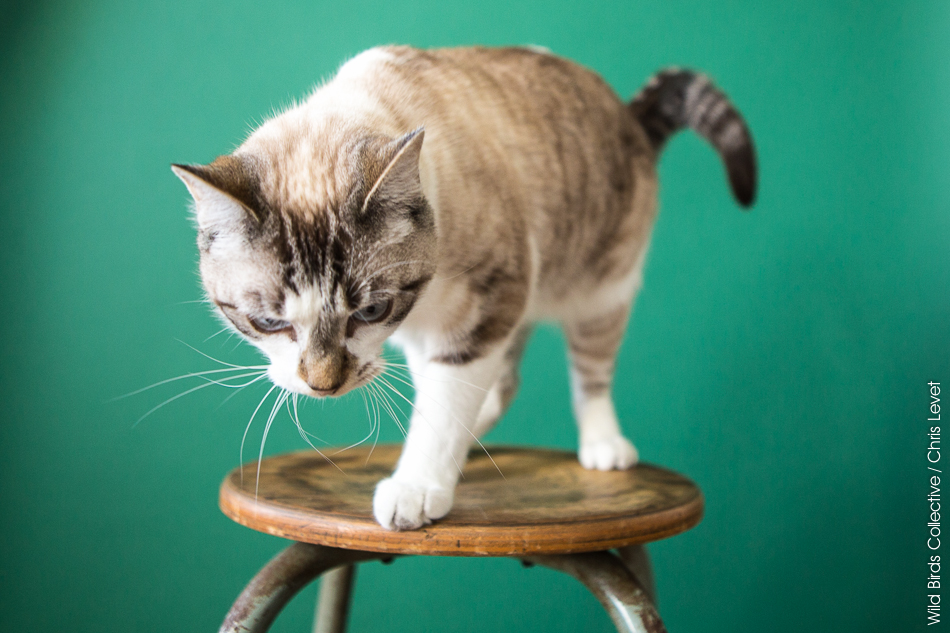 Salut, moi c'est Jett, je suis toujours là où il faut pas !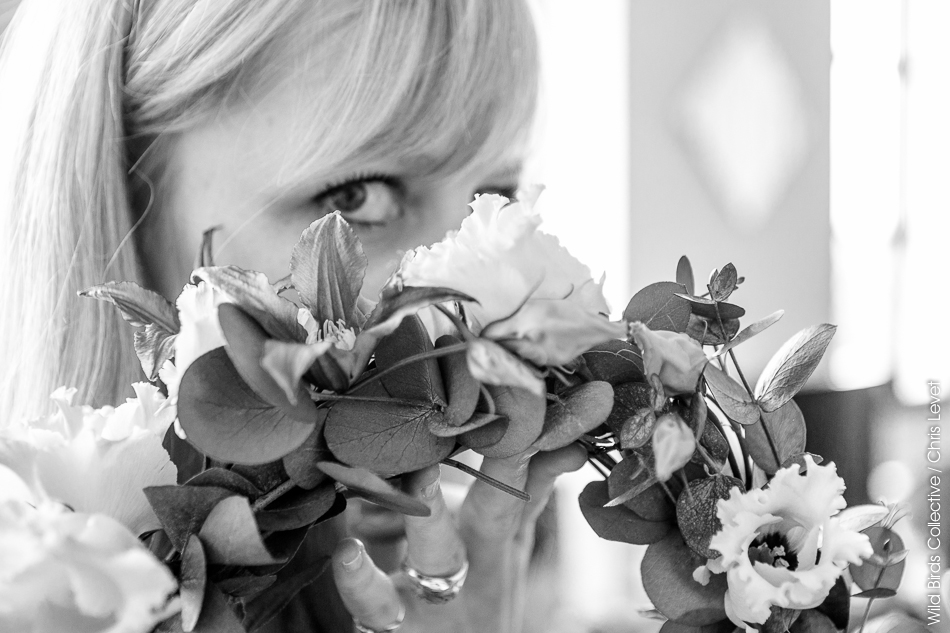 It's done !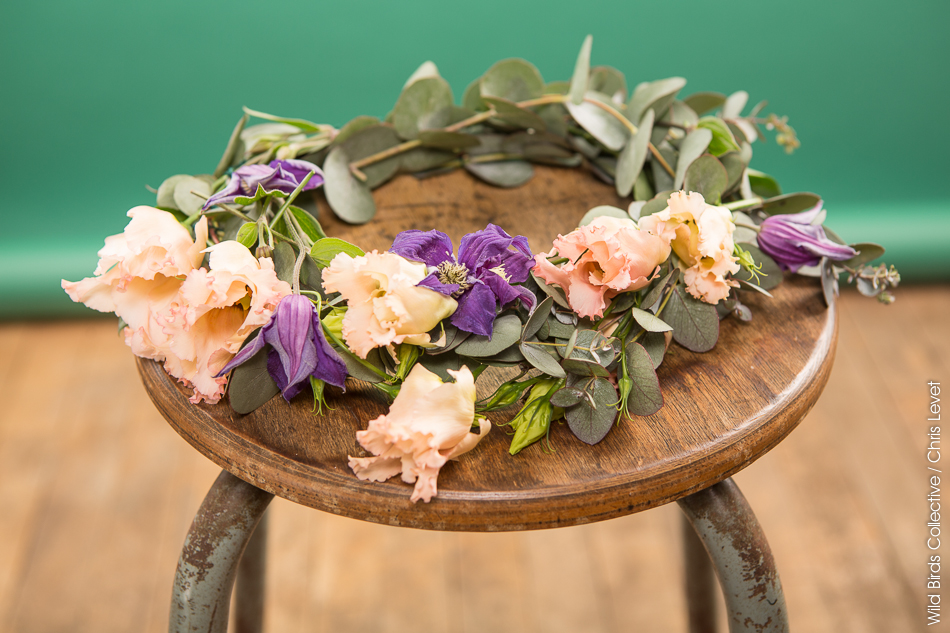 English version : During the Summer of Love, Scott McKenzie sang : « If you're going to San Francisco, be sure to wear some flowers in your hair« . An hippie hymn that match perfectly with our last beauty photo shoot! But also with our first day in the amazing city of San Francisco during our road trip in California.
Long time ago that we wanted to make a floral crown for a series of portraits. A romantic style punctuated by mysterious and dreamy atmospheres. So we ask to Julie, our beautiful model, to pose in front of the camera. She has a classic beauty with a little wild side. For the make-up, we wanted a retro look inspired by sixties : a natural complexion with cat eyes! This is Chloe of Blush and Blabla blog, with whom we work regularly, who made this lovely make-up. As usual, we bought our flowers to our favorite florist shop Alchimie du Vert. 
Hope you like! Some making-of pictures in bonus! 
Photos © Christophe Levet
Set design : Violaine Rattin
Make-up : Blush and Blabla
Model : Julie
Flowers from Alchimie du Vert
You might also like