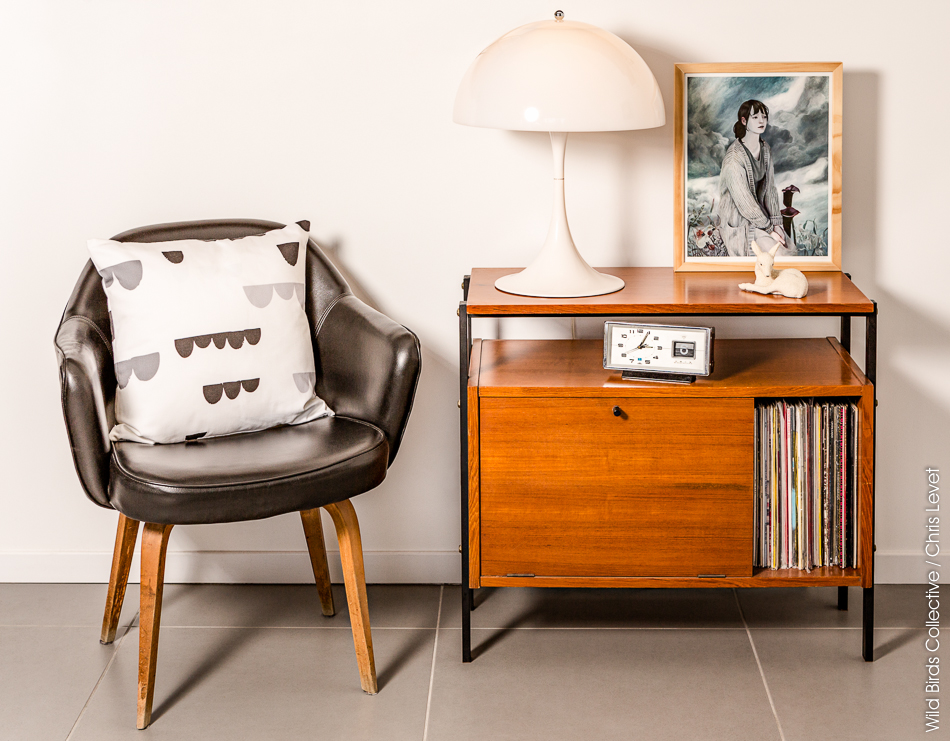 Des objets graphiques qui donnent du peps à votre home sweet home, voilà qui résume parfaitement l'univers de Roomblush. Cette marque de décoration a été créé par Eline Rousseau styliste et décoratrice d'intérieur. Après avoir imaginé une ligne de papiers peints colorés, cette créatrice belge étend sa gamme en réalisant affiches, luminaires, plateaux et coussins.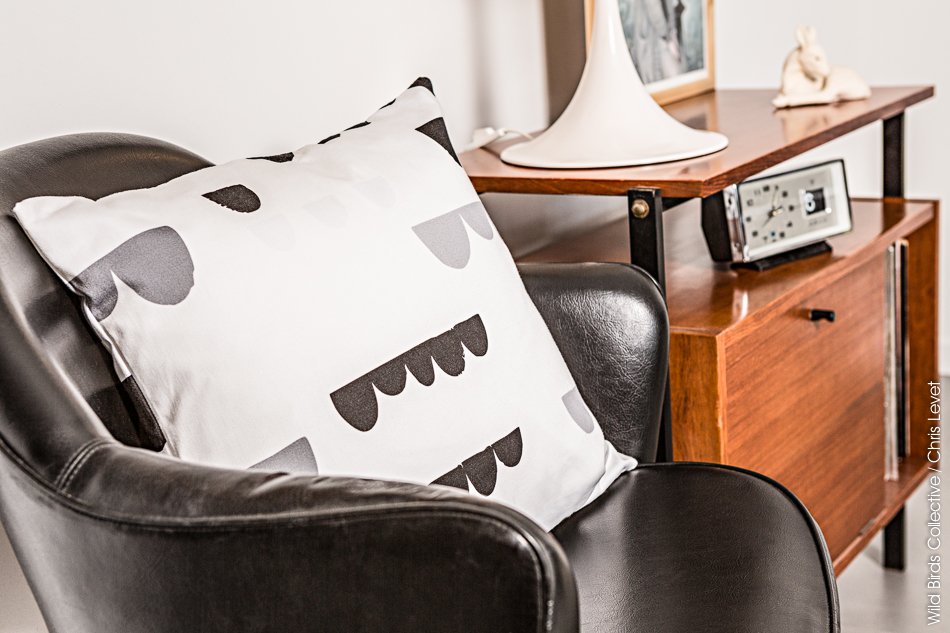 Les collections Roomblush puissent leur inspiration dans le quotidien. Un design moderne et unique, des lignes simples essentiellement basées sur des formes géométriques, voilà ce qui fait la force de ces créations.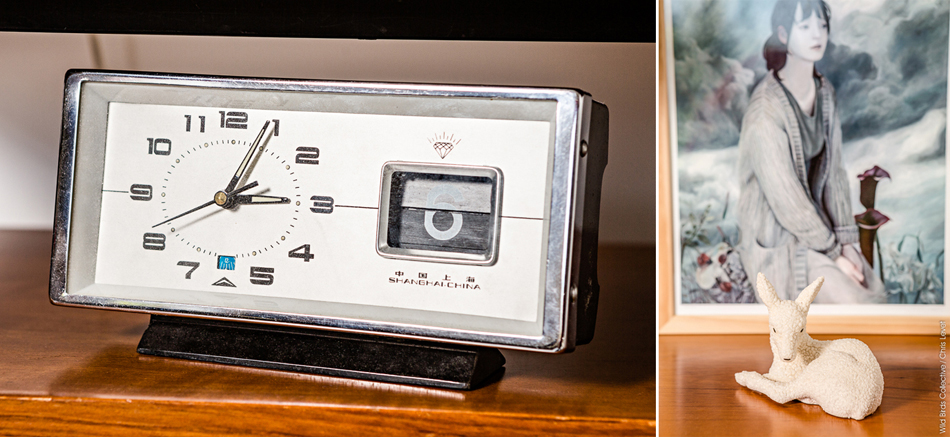 Lorsque Eline nous a contacté pour nous présenter sa marque, on a tout de suite craqué pour le joli coussin Falling. Un modèle graphique en noir et blanc que l'on a eu envie d'intégrer dans un univers plutôt masculin. Et pour ça nous avons fait appel à nos deux amoureux du design !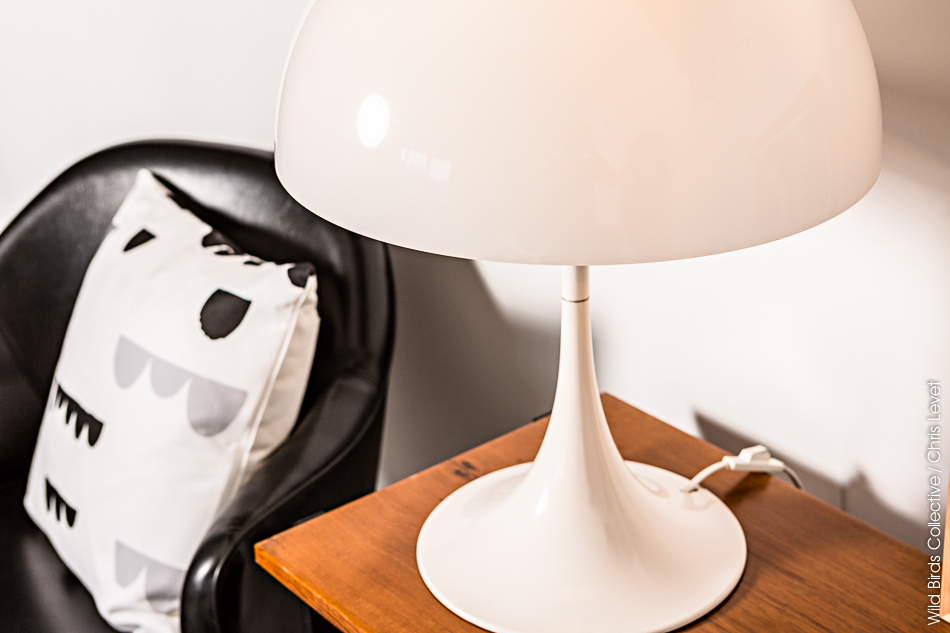 Vous vous souvenez, on vous avait présenté leur magnifique appartement décoré de merveilleux objets chinés et de superbes illustrations d'artistes contemporains asiatiques. Depuis, ils ont fait l'acquisition de nouvelles pièces. Cette très belle lampe Panthella designée par Verner Panton en 1971 en fait partie.
Ainsi que la sérigraphie d'une des œuvres de Joanne Nam. Originaire de Corée, cette artiste vit désormais en Californie. La plupart de ses peintures représentent des souvenirs de son enfance dans les forêts coréennes. On vous invite d'ailleurs à découvrir l'ensemble de son art ici.
Cushion « Falling » by Roomblush
Panthella Lamp by Verner Panton
Serigraphy of « Insomnia » by Joanne Nam
Others furniture and objects : Vintage
All pictures © Christophe Levet
English version : Eline Rousseau, of Roomblush label, is a graphic designer and interior stylist. She creates colored and graphic objects for home like wallpapers, posters, lampshades and cushions. She finds her inspiration through simple things to create unique designs. When Eline contact us to present her label, we had a crush for the « Falling » cushion. With its black and white style, we choose to introduce it in a masculine universe. So, we ask to our design lovers friends to take some pictures in their home. Do you remember us? We show you their amazing home sweet home in a last post. They collect vintage design objects and furniture and also contemporary asian art. Since our last visit, they have some new beautiful stuff  like a Panthella lamp designed by Verner Panton in 1971. But also, a new serigraphy of Joanne Nam. She's a Korean artist based in California. Most of her paintings represent memories of her childhood in Korean forests. Discover all her works here.
You might also like