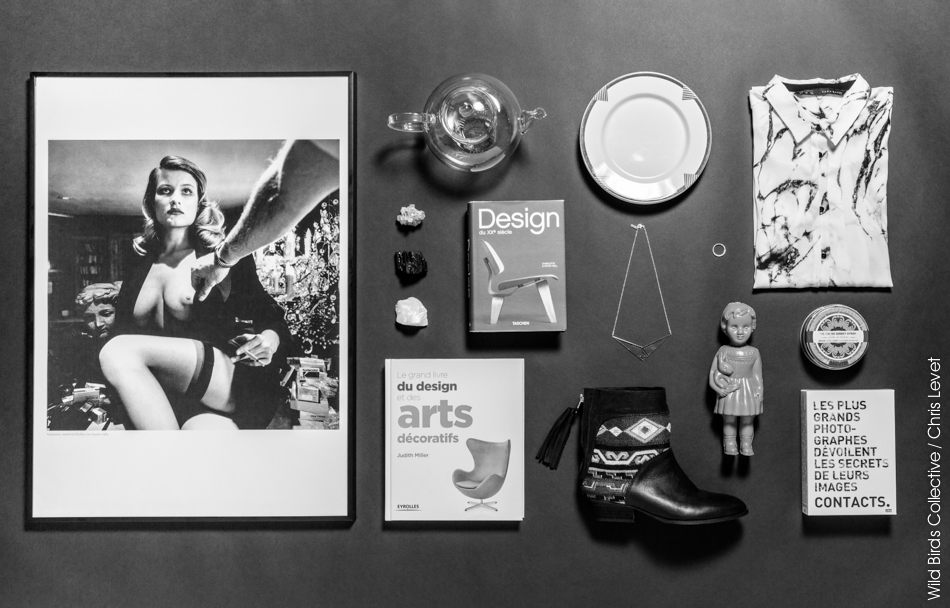 Aujourd'hui, on avait juste envie de vous présenter deux ou trois petites choses récemment acquises! Ce qui est bien à Noël s'est d'offrir de jolies choses et de faire plaisir aux autres mais n'allons pas se mentir, c'est aussi agréable de recevoir des cadeaux! Des livres de design, des bijoux de créateurs, de jolis vêtements et de belles chaussures, quelques objets de déco, une belle photographie …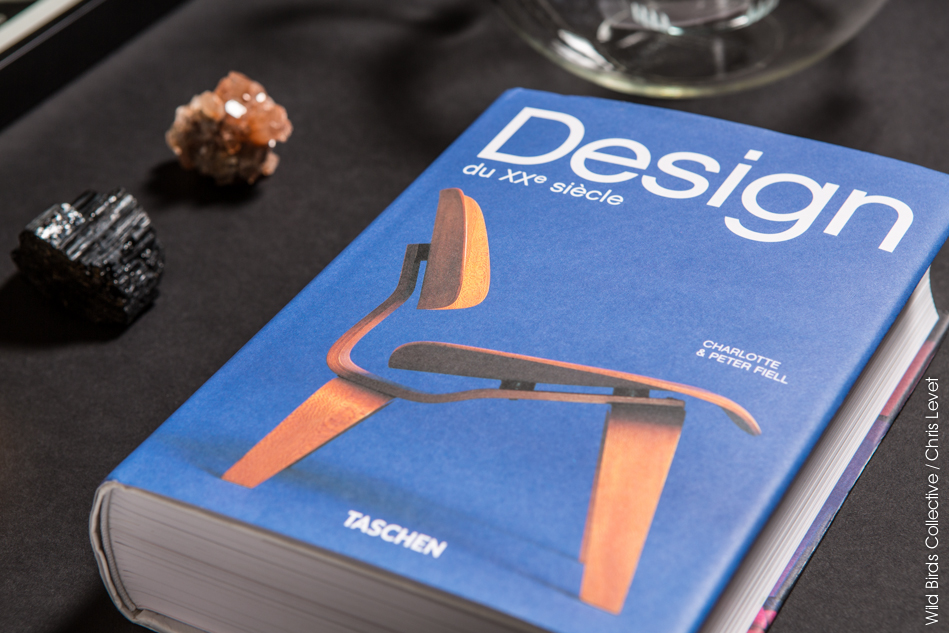 « Design du XXe siècle » de Charlotte et Peter Fiell chez Taschen, une encyclopédie pour tout savoir sur le design du 20ème siècle.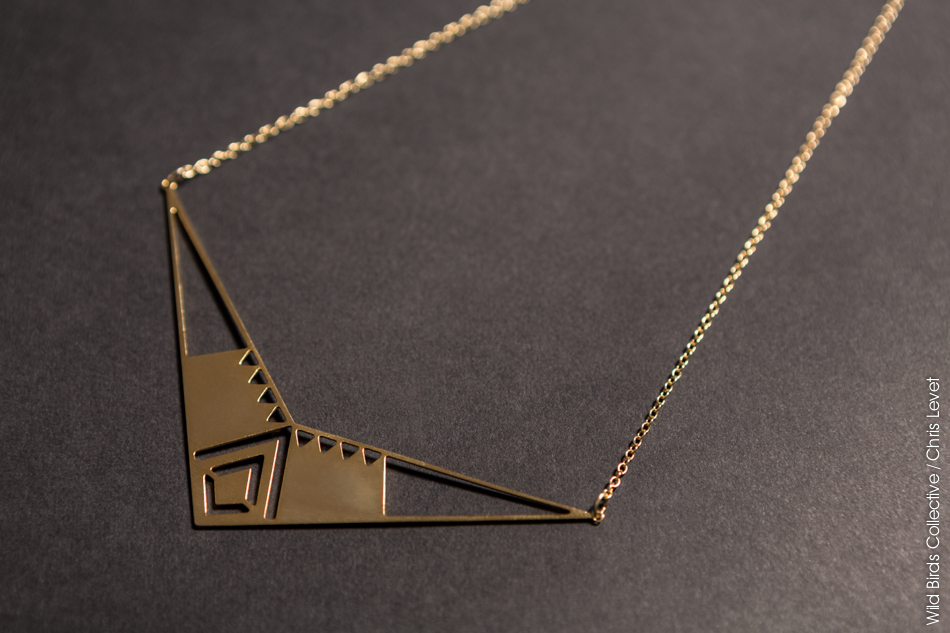 Une jolie découverte avec ce beau collier de la marque de bijoux Shlomit Ofir basée à Tel Aviv. Des lignes graphiques comme on les aime.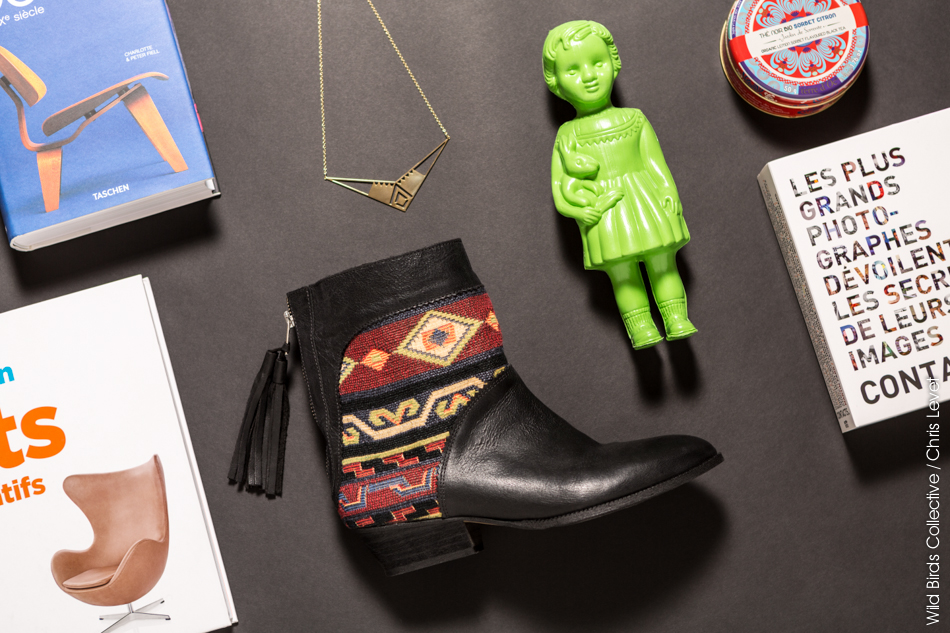 Pour changer un peu de toutes les bottines noires, une belle paire de boots Jonak à motifs indiens avec de jolis pompons chez Sarenza!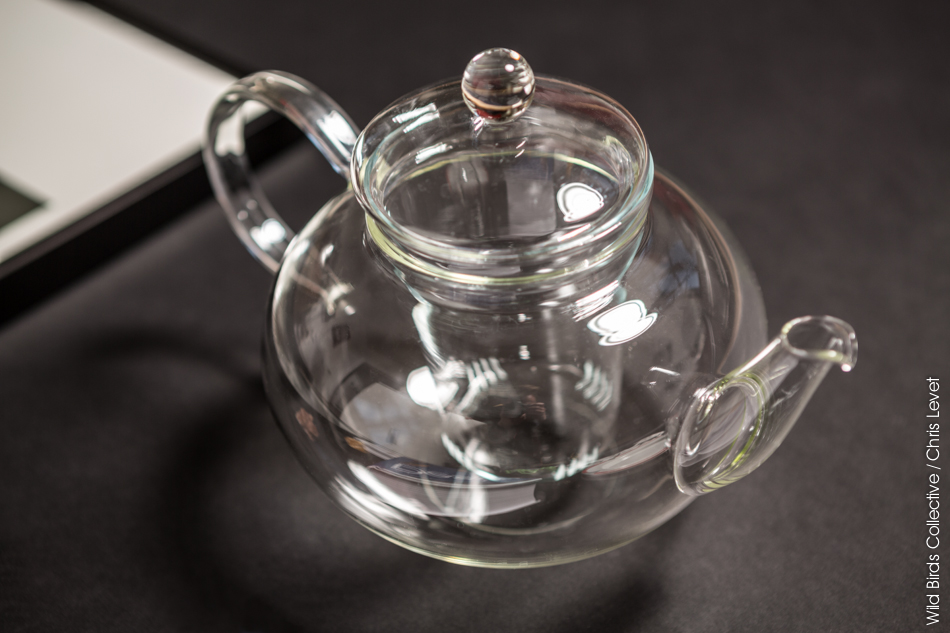 Une belle théière en verre du Palais des Thés.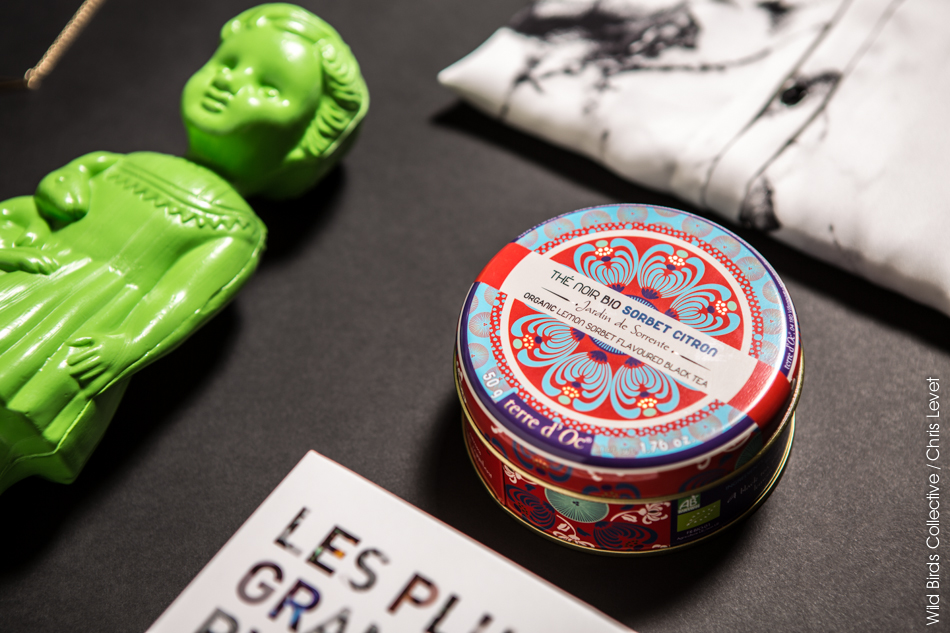 Des thés bio Terre d'Oc aux surprenantes saveurs chez Nature et Découvertes!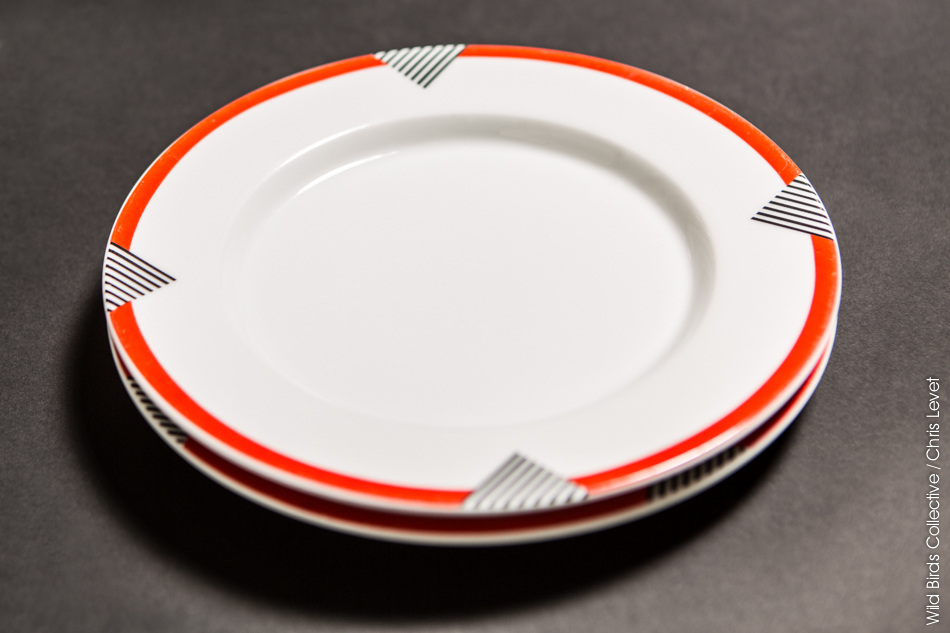 Des jolies assiettes vintage très graphiques.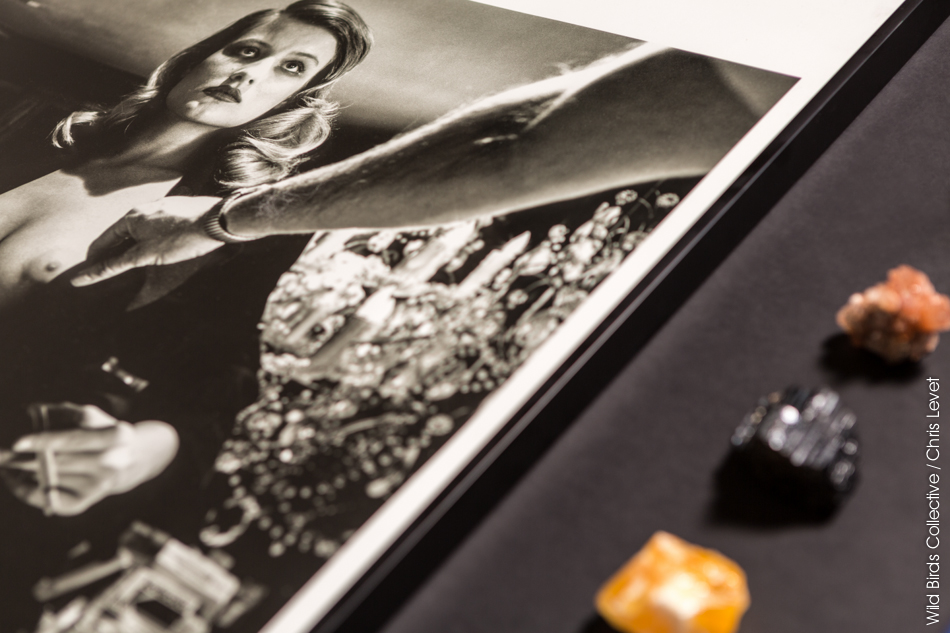 Voyeurism, American Playboy, Los Angeles,1989. Une photographie d'Helmut Newton issue de l'un des rares exemplaires de Sumo dont on vous avait déjà parlé ici! Un livre aux dimensions incroyables, édité en 1999 et signé de l'artiste. Vous pouvez trouver d'autres images de ce livre à la boutique Le Boucl'art.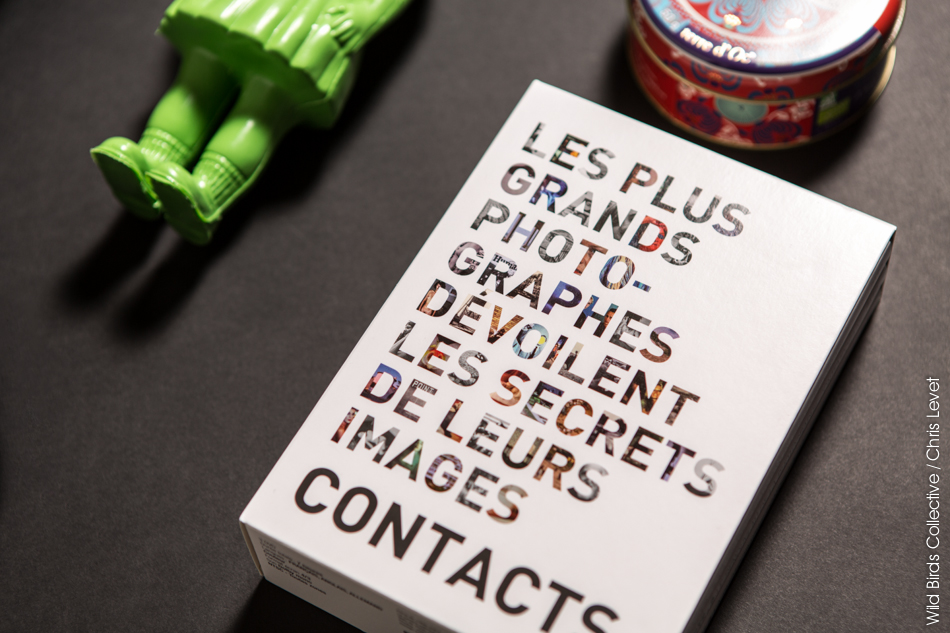 Le coffret DVD Contacts chez Arte Vidéo. Une collection de petits films de 10 min dans lesquels les plus grands photographes contemporains commentent leur travail de création. A partir de planches-contact ou de diapositives, Henri Cartier-Bresson, William Klein, Depardon, Doisneau, Sarah Moon, Helmut Newton, Martin Parr et bien d'autres expliquent leur démarche et leur processus de création. Instructif!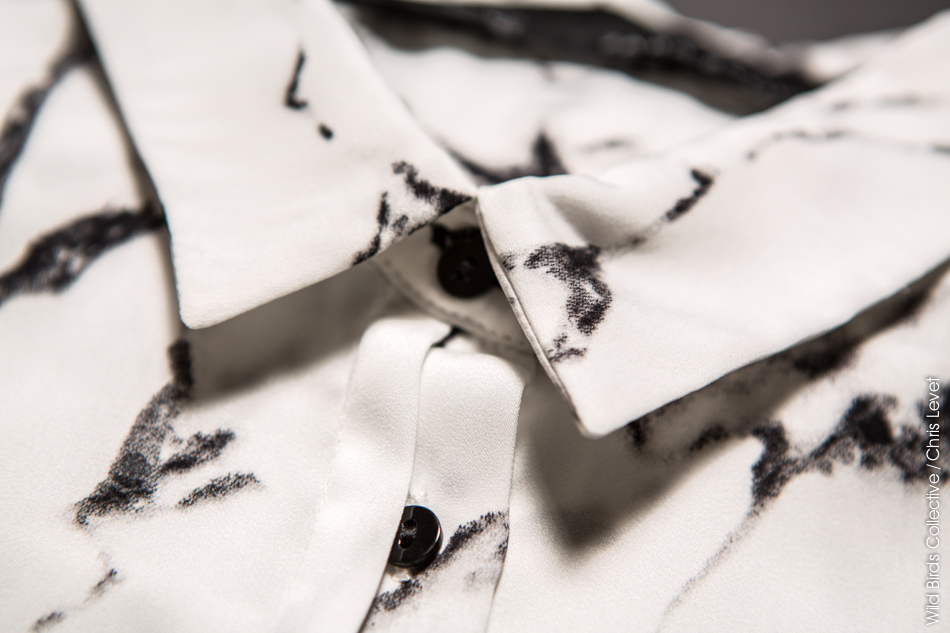 Une chemise noire et blanche imprimée marbre de chez Zara, le motif phare de cette saison.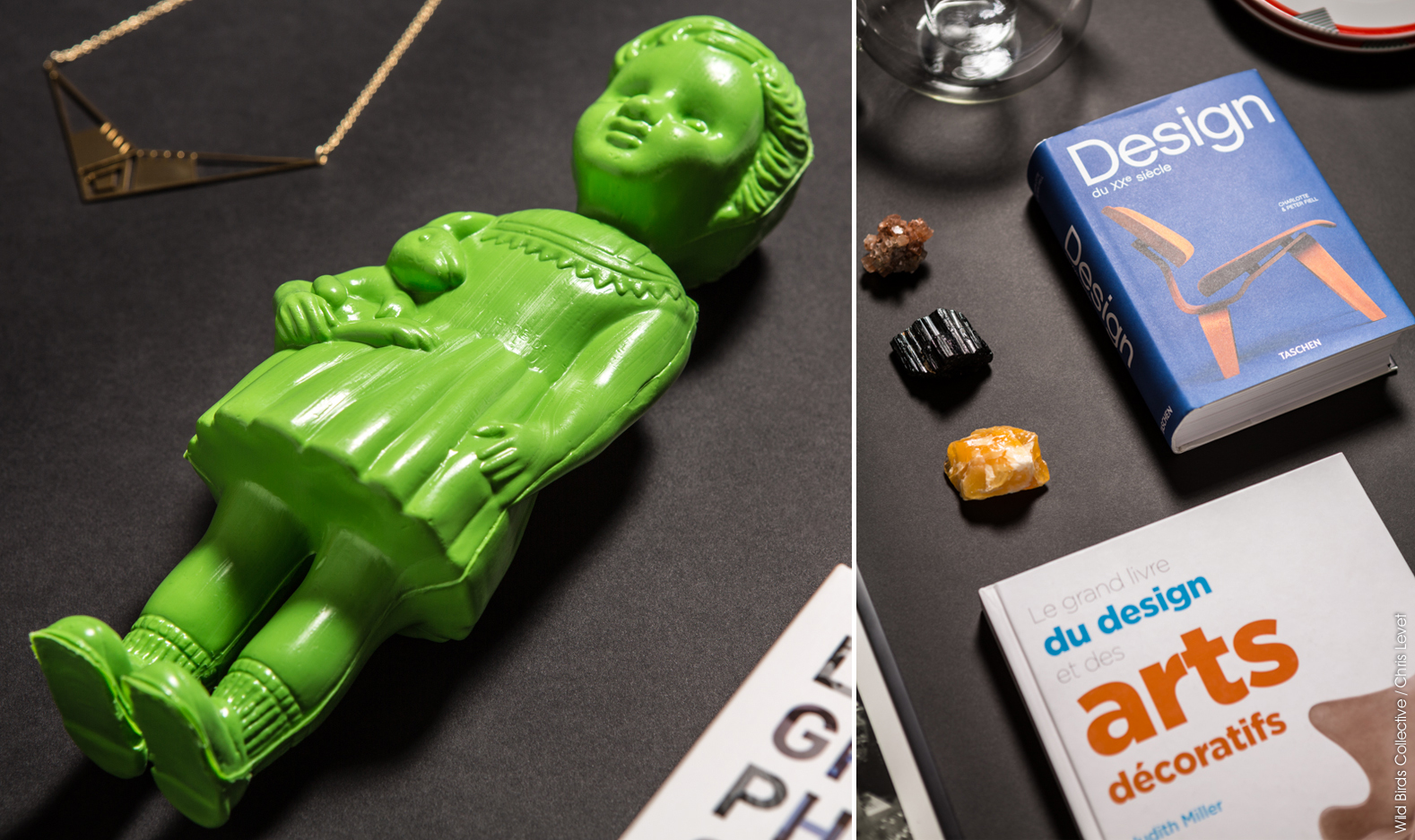 Une super poupée verte représentant « Alice aux pays des merveilles » chez Antoine et Lili. De jolis cailloux pour completer une collection minérale. « Le grand livre du design et des arts décoratifs » de Judith Miller aux éditions Eyrolles. Et une jolie bague chez Songes Funambules and Co.
En somme, on a été gâté! Et vous, vous avez eu quoi à Noël?
Photos © Christophe Levet
English version: Design books, jewelry from designers, pretty clothes and nice shoes, some decorative items, a beautiful photograph…some new stuff and Christmas gifts! 
« Design du XXe siecle » by Charlotte and Peter Fiell, Taschen editions. An encyclopedia to learn all about the design of the 20th century.
A beautiful necklace from the jewelry brand Shlomit Ofir based in Tel Aviv. Some graphic lines as we like!
A nice pair of Jonak boots with an indian pattern and some pretty tassels found to Sarenza.
A beautiful glass teapot by Le Palais des Thés.
Organic teas by Terre d'Oc with surprising flavors found to Nature et Découvertes.
Vintage and graphic plates.
Voyeurism, American Playboy, Los Angeles, 1989. A Helmut Newton's photograph from one of the few copies of Sumo which we had already spoken here! A book with an incredible size, published in 1999 and signed by the artist. You can find more images of this book at the store Le Boucl'art.
Contacts, a DVD box by Arte Video. A collection of short films of 10 min with the greatest contemporary photographers who comment their work. From contact sheets, Henri Cartier-Bresson, William Klein, Depardon, Doisneau, Sarah Moon, Helmut Newton, Martin Parr and many others explain their approach and their creative process. Informative!
A Zara shirt printed with a marble pattern. A tendency this season!
A crazy green doll representing « Alice in Wonderland » found to Antoine et Lili. Some pretty stones to complete a mineral collection. « Le grand livre du design et des arts décoratifs » by Judith Miller at Eyrolles editions. And a nice ring to Songes Funambules and Co.
We were spoiled! And you, what you had for Christmas?
Photos © Christophe Levet
You might also like