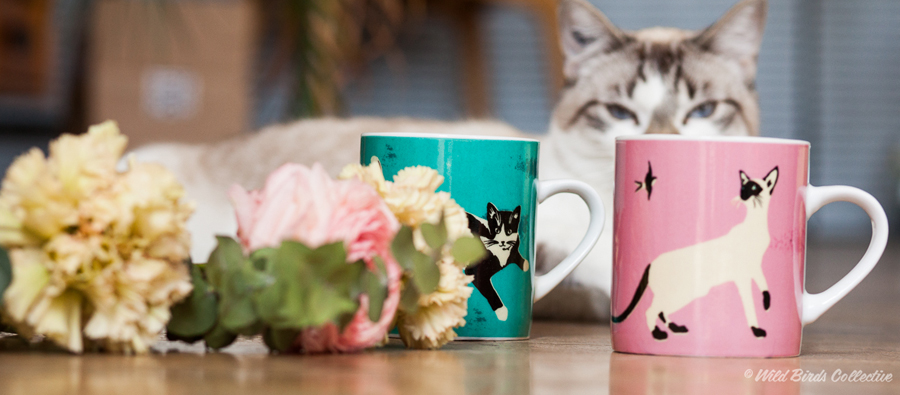 Mini post aujourd'hui sur Wild Birds Collective! On avait envie de vous montrer ses petites tasses Magpie achetées en promo chez Urban Outfitters! 6 euros l'une, qui dit mieux! Elles sont vendues dans une jolie petite boîte! Il va de soit que si vous n'aimez pas les chats, il y a des chiens aussi!  🙂
D'ailleurs, on en profite pour vous dire qu'il y a -20% sur tout Urban Outfitters aujourd'hui avec le code 20AVR, même sur les promo!
Pour voir tous les modèles: urbanoutffiters.fr
Un petit mot aussi, sur les jolies fleurs de la photo qui viennent de l'Alchimie du Vert, une très belle boutique à Grenoble.
Photos © Wild Birds Collective
English version: Mini post today ! We wanted to show you these little mugs created by Magpie and purchased at Urban Outfitters! 6 euros for a copy in promotion. They are sold in a pretty little box! If you don't like cats, there are dogs too! 🙂
To see all models: urbanoutffiters.fr
The pretty flowers coming from l'Alchimie du Vert, a beautiful store in Grenoble.
Photos © Wild Birds Collective
You might also like