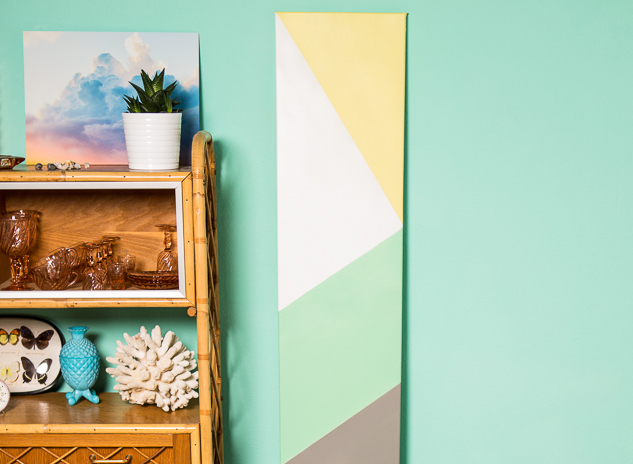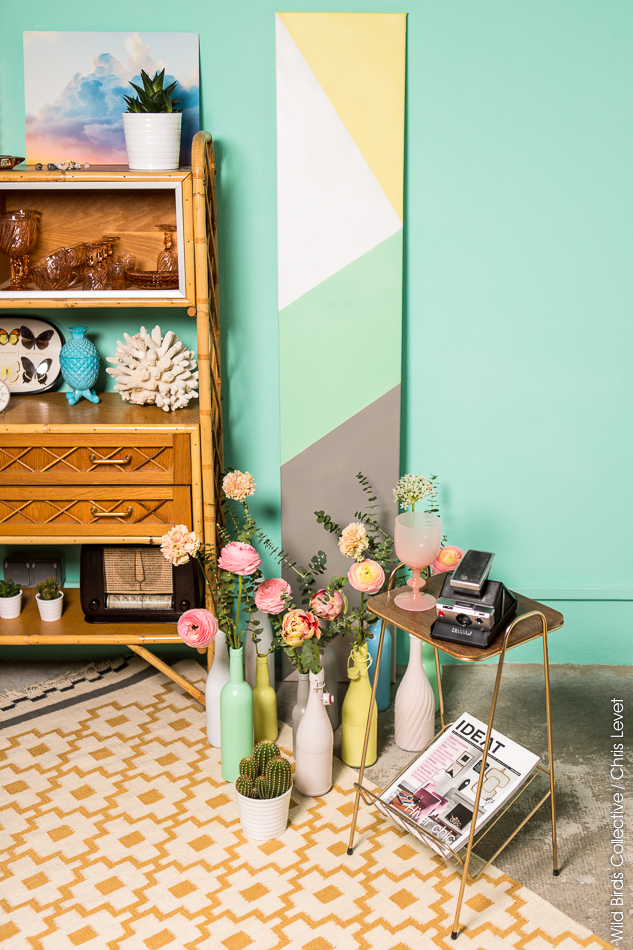 Et voici, notre deuxième « Do It Yourself » dans lequel on vous montre comment réaliser un tableau graphique comme celui que nous avons mis en scène dans notre shooting Pastel Colors.
Une jolie idée, facile à réaliser, pour décorer une pièce !
Pour créer ce tableau graphique, il vous faut:
Une toile que vous trouverez dans les magasins de loisir créatif et/ou de dessin
Des bombes de peinture
Du gros scotch pour les travaux de peinture qui se décolle facilement afin de ne pas déborder
Du papier journal pour protéger le sol et du carton pour éviter les projections de peinture sur le reste de la toile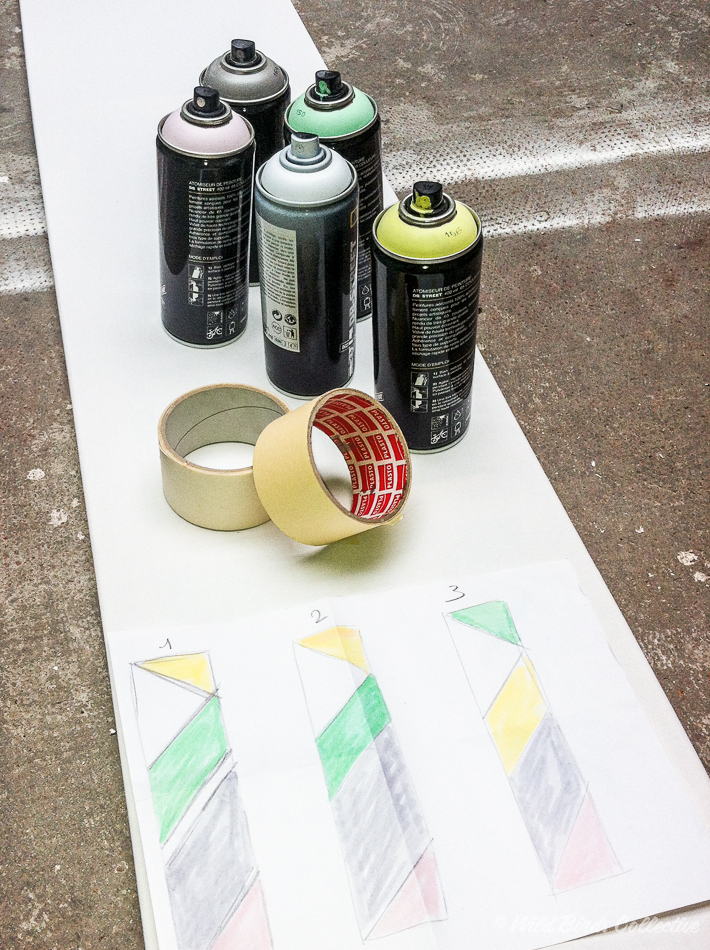 Pour commencer, sortez vos crayons de couleurs et faites quelques essais pour trouver la bonne harmonie des teintes choisies et la bonne combinaison de forme et de volume sur une feuille de papier.
Une fois le motif choisi, tracez en les lignes au crayon de papier sur votre toile.
Puis, posez votre scotch le long de ces lignes.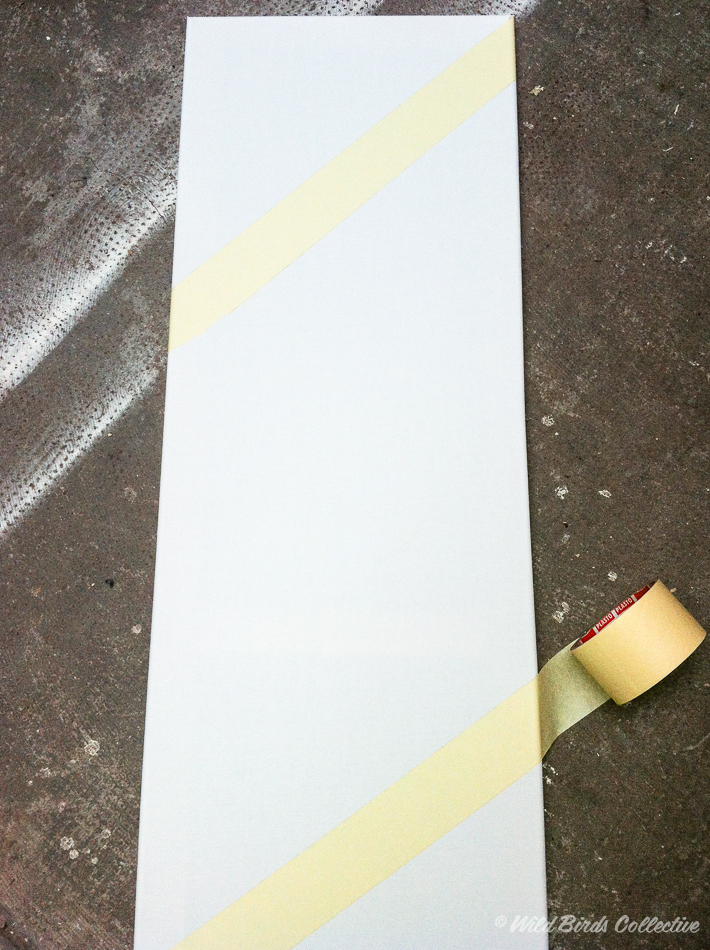 Afin de ne pas créer d'espace entre les différentes zones du motif, il va falloir déplacer les scotch. Pour cela, il faudra donc attendre que les différentes couches soient bien sèches.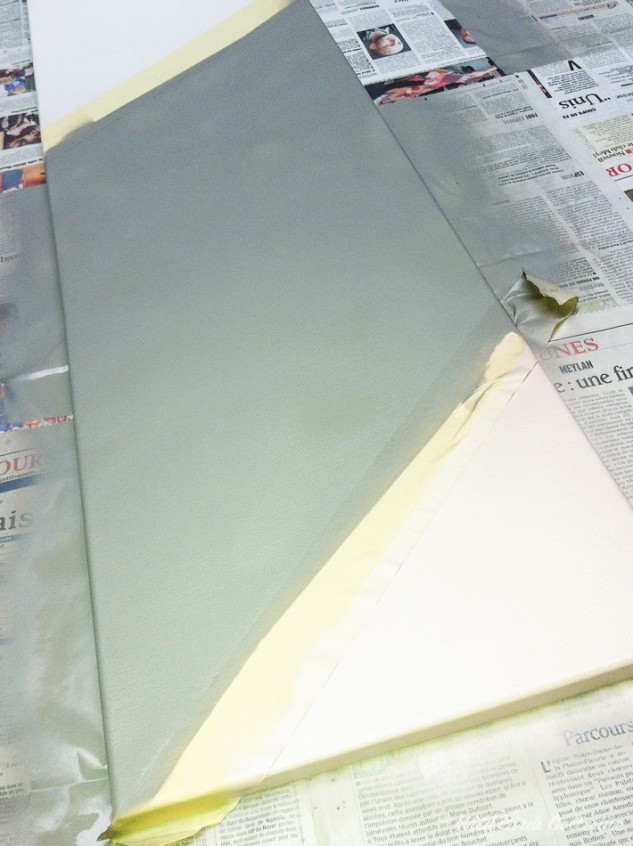 Bomber chaque zone à une distance de 20 cm minimum en prenant soin de protéger le reste de la toile avec un carton.
Procéder à plat pour éviter les coulures.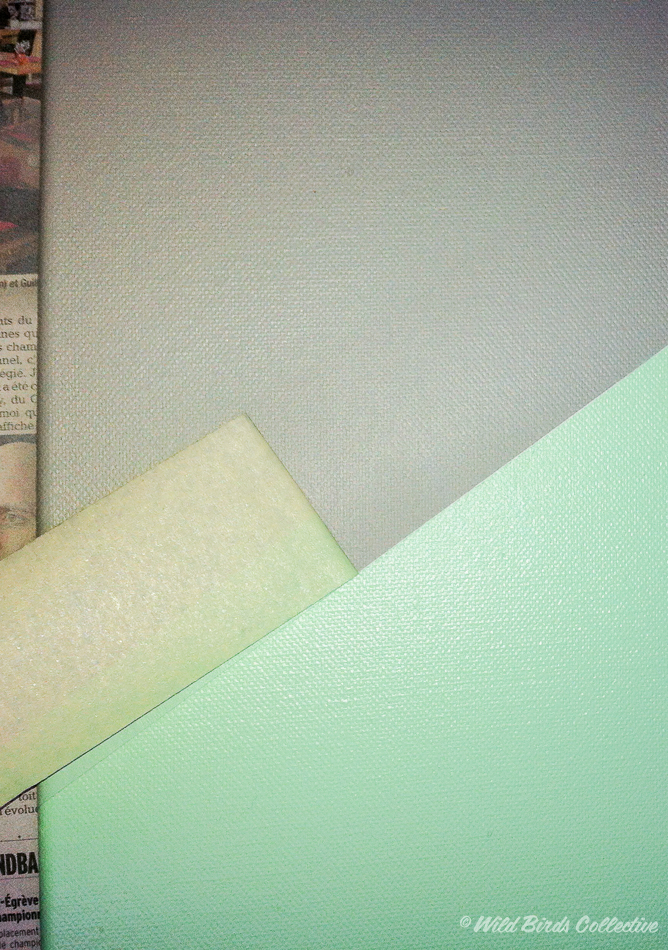 Vous l'aurez compris, vous pouvez décliner l'idée selon vos envies : format du canvas, motifs et couleurs. Enjoy!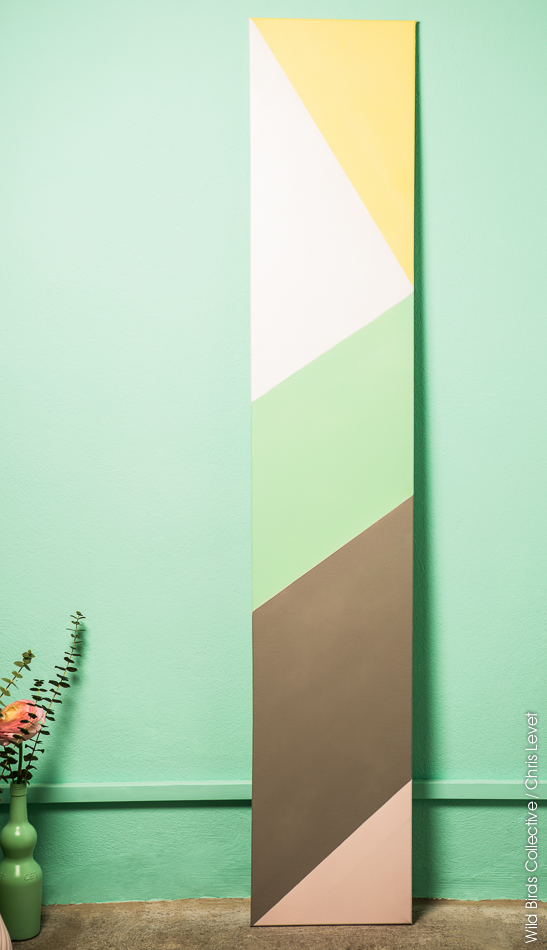 Pour voir ce « do it yourself » en situation dans notre shooting déco Pastel Colors: Le shooting – Les détails 
Pour voir nos autres « do it yourself »: DIY
Photos © Wild Birds Collective & Christophe Levet
English version: Here it's our second « do it yourself » in which we show you how to make a graphic painting as in our staging « Pastel Colors ». It's a nice idea to decorate a room in your home and easy to do !
To create this graphic painting you must have:
A canvas
Some paint bombs
Masking tape for painting
Newspaper to protect the floor and cardboard to avoid paint on the rest of the canvas
To start, draw a sketch on a paper sheet, find the right harmony of colors and the right combination of form and volume. Draw the lines of the selected pattern with a pencil on your canvas. Then fix your tape along these lines. For not create a space between the different areas, move the tapes. For this, it must therefore wait until the layers are dry. Spray each zone at a distance of 20 cm, taking care to protect the rest of the canvas with a cardboard. Do all the steps flat to prevent drips of paint.
You can adapt the idea to suit your needs: size of the canvas, patterns and colors. Enjoy!
To see this « do it yourself » in our staging named Pastel Colors: The Staging – The details
To see our others « do it yourself »: DIY
Photos © Wild Birds Collective & Christophe Levet
You might also like