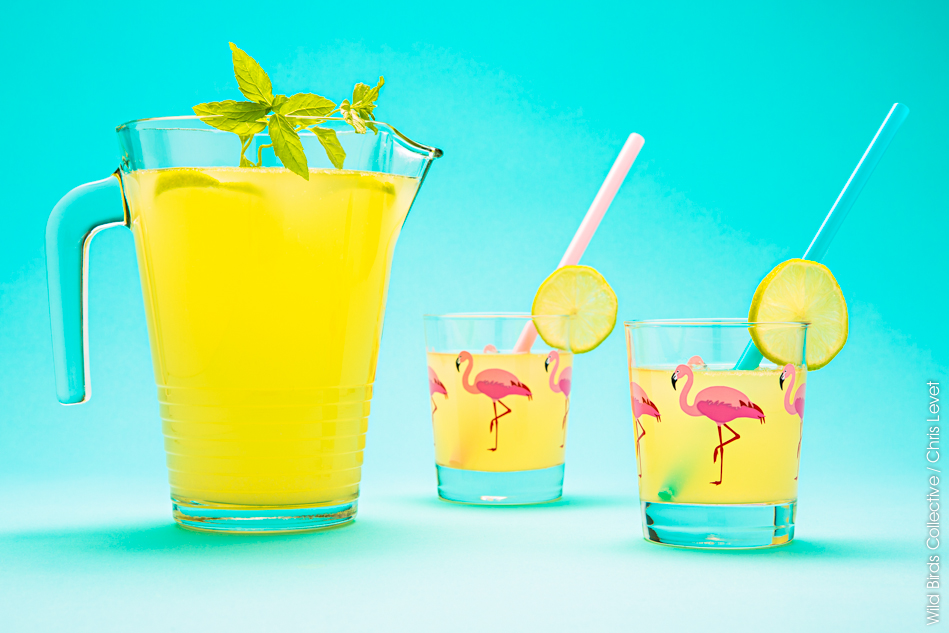 Et c'est avec cette deuxième recette de boisson estivale que nous vous souhaitons de très belles vacances!!! Et oui, Wild Birds Collective prend quelques jours de repos bien mérité ! On se retrouve début septembre avec pleins de nouveautés!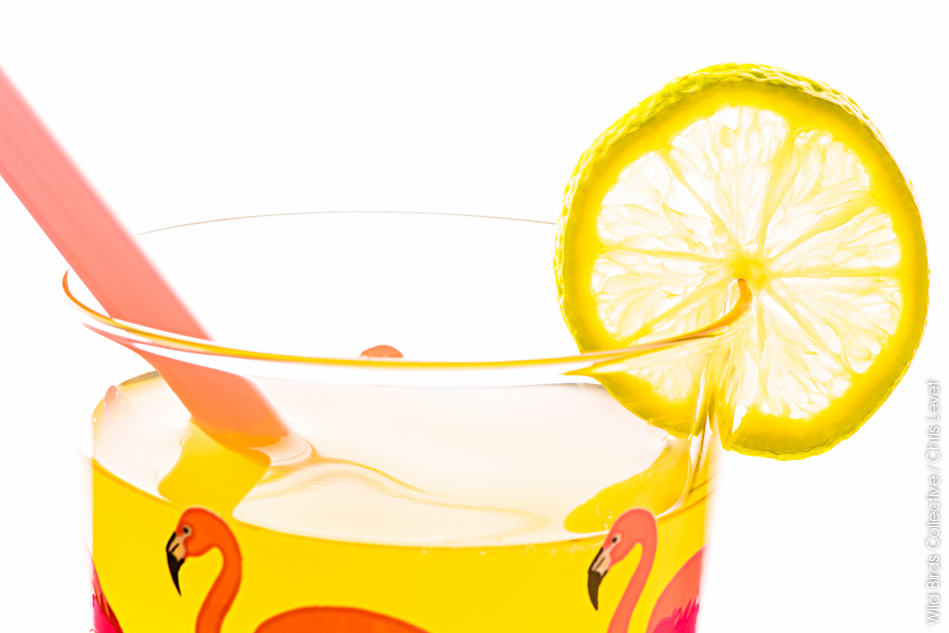 Vous découvrirez nos trois dernières scénographies mode et déco! D'ailleurs si vous nous suivez sur Facebook, vous avez sans doute vu passer quelques indices ici et là! Il y aura donc une jolie chambre tropicale de petite fille avec un animal très grrraouuu, une chambre de kids hyper festive, un shooting en extérieur avec de beaux bijoux, beaucoup de Do it Yourself en découleront. On découvrira aussi le travail d'une peintre japonaise en interview. On voyagera aussi un peu…en Corse et en Californie! Et pleins d'autres belles surprise encore!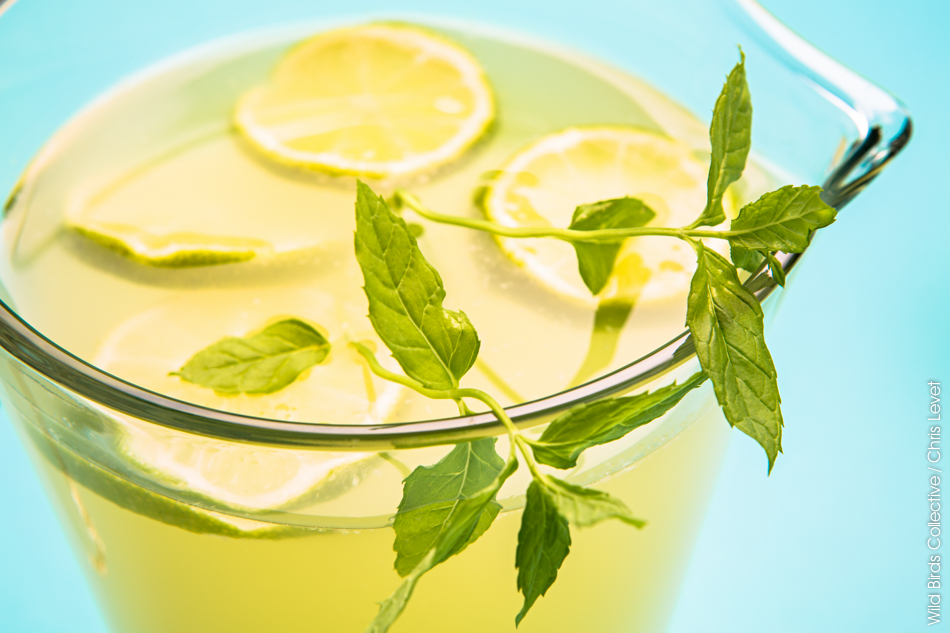 En attendant, on vous laisse avec cette super recette de boisson menthe-gingembre! Et vous pouvez toujours nous suivre sur Twitter, Facebook et Instagram, il est possible que l'on post quelques photos de temps en temps!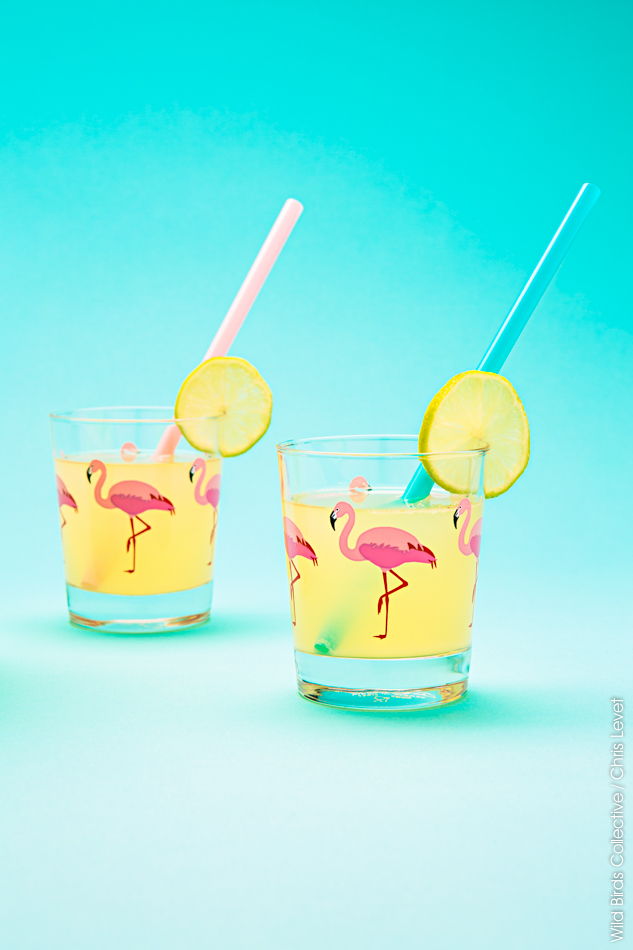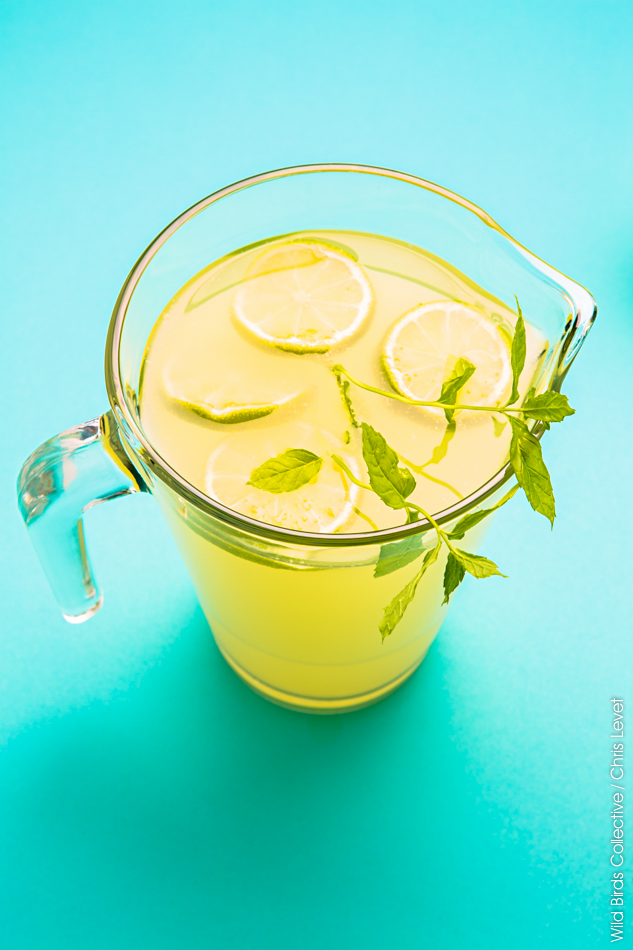 Pour 3 litres de boisson Menthe-Gingembre, il vous faut:
200 gr de gingembre frais
300 gr de sucre
15 cl de jus de citron vert
3 l d'eau
5 cl de sirop de menthe
10 cl de jus d'orange
Mixez le tout dans un blender et mettre au réfrigérateur. Filtrer et servir frais!
Et voilà, c'est prêt!!!! Pour découvrir notre autre recette de boisson estivale, c'est par ici!
Bonne vacances à tous et à très vite!!!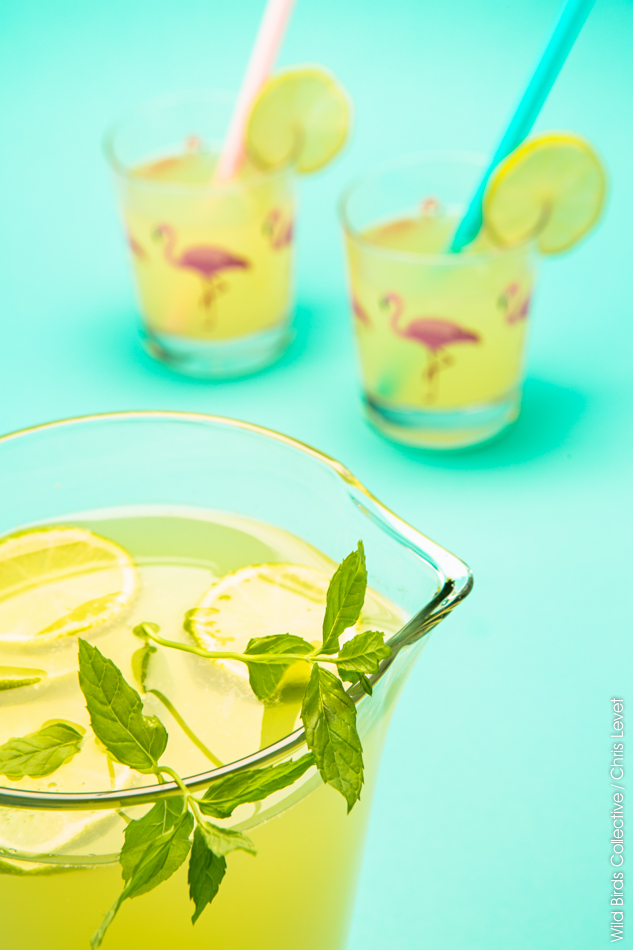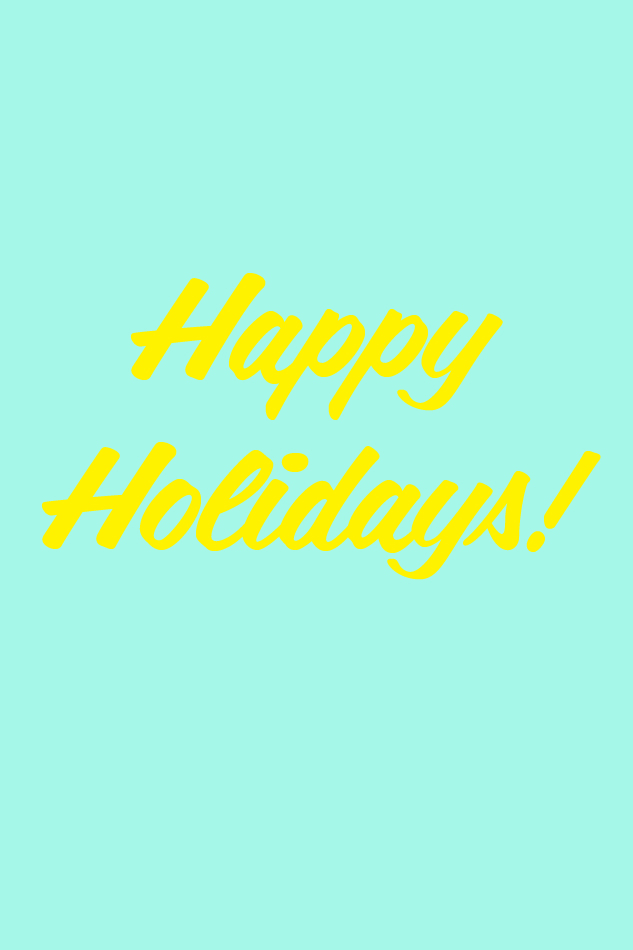 Carafe, verre flamingos et paille Ikea.
Photos © Christophe Levet pour Wild Birds Collective
English version: It is with this second summer drink recipe that we wish you a great vacation! Wild Birds Collective takes some days off! We will go back in early September with a lot of new stuff!
You will discover our last three fashion and decorative photoshoot! There will be a nice tropical little girl's room, a kids room so festive, an outside photoshoot with beautiful jewelry, many Do it Yourself… We also discover the work of a Japanese painter. We will also travel a bit … in Corsica and California! And many other beautiful surprises again!
We leave you with this great recipe of a drink composed with mint and ginger! In the meantime, you can always follow us on Twitter, Facebook and Instagram!
For have 3 liters of our drink Mint Ginger, you must use:
200 grams of fresh ginger
300 grams of sugar
15 cl of green lemon juice
3 liters of water
5 cl of mint syrup
10 cl of orange juice
Mix everything in a blender and refrigerate. Strain and serve chilled!
It's ready, enjoy!!! To discover our other summer drink recipe, it's here!
Happy holidays to all and see you soon!
Carafe, flamingos glasses and straw by Ikea.
Photos © Christophe Levet for Wild Birds Collective
You might also like