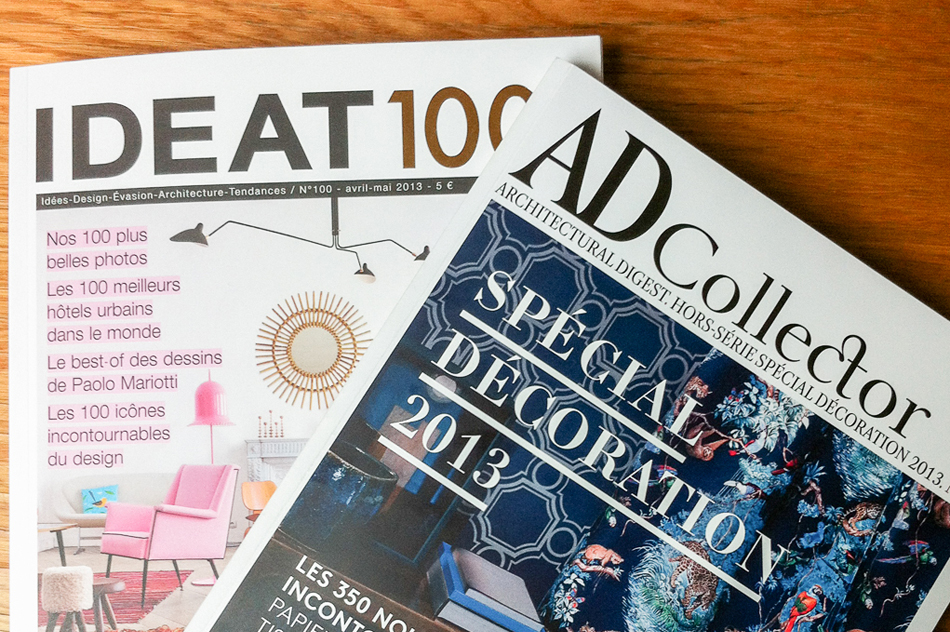 Ce mois ci, à ne pas rater dans les kiosques, le numéro 100 du magazine Ideat, qui nous offre 564 pages de décoration pour son numéro anniversaire collector! En parallèle du magazine, un livre en série limitée et en version XL, est édité.
Chez AD, un très beau hors série, spécial déco 2013, avec au programme, entre autres, les portraits des 100 meilleurs décorateurs du monde et des photos de leur plus beaux projets.
Toutes les infos: ideat.fr – admagazine.fr
English version: This month, do not miss the hundredth issue of the Ideat magazine, which offers 564 pages of decoration for its birthday! In parallel, you can find a book in limited edition and XL version is published.
In AD magazine, a beautiful special edition of decoration. With among others, the portraits of their top 100 designers in the world and the most beautiful pictures of their projects.
All information: ideat.fr – admagazine.fr
Photos © Alexandra Sauvage
You might also like