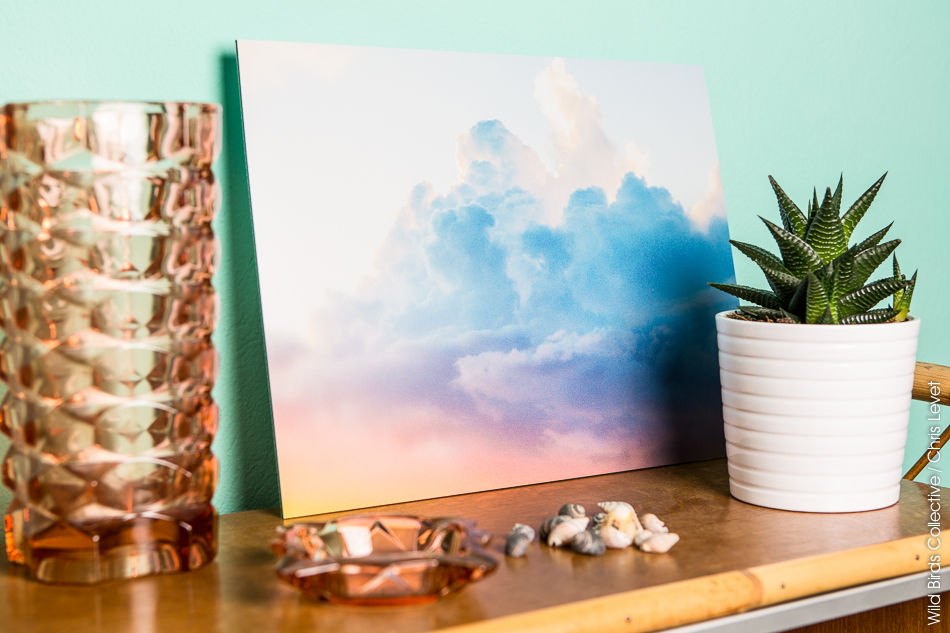 On espère que vous avez passé un bon week-end? On reprend la semaine avec cette jolie photo de nuage qui, comme nous vous l'avions expliqué, a été le point de départ de notre mise en scène Pastel Colors.
Nous avons choisi de faire imprimer cette photographie chez Prentu.fr, entreprise de tirage photo en ligne. Nous avons fait le choix d'un tirage sur plaque d'aluminium, afin de faire de cette photographie un objet à part entière que nous souhaitions mettre en scène.
Le choix de cette photo, réalisée par Christophe, s'est fait de façon très évidente! Quoi de mieux que ces jolis nuages pour faire rêver les oiseaux sauvages que nous sommes! Très inspirés par la douceur des couleurs et la liberté qui s'en dégage nous avons développé l'idée de cette scène autour du thème des coloris pastel.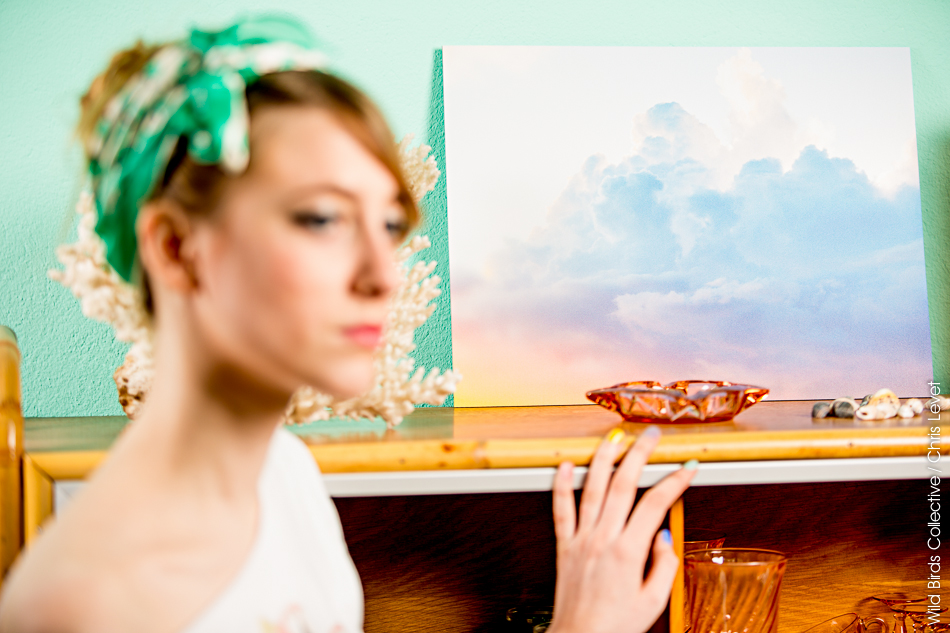 Connaissant l'impression sur plaque d'aluminium, nous savions que nous ne serions pas déçus! C'est un moyen original d'exposer une photographie, il n'y a pas besoin de cadre car l'image est imprimée directement sur la plaque d'aluminium et se fixe au mur grâce à un crochet. C'est très léger, le rendu est très sympa et parfait pour un petit cadeau!
On vous laisse avec quelques photos! Bientôt d'autres DIY et d'autres mises en scènes… Nous recherchons d'ailleurs des partenaires mode et déco (femme, homme et enfant) pour nos nouveaux projets. N'hésitez pas à nous contacter.
Pour découvrir les autres photos de mise en scène du thème Pastel Colors: Shooting Déco – Détails déco – DIY
Impression photo sur aluminium offerte par Prentu.fr
Photographies © Christophe Levet
Décoration et Stylisme: Alexandra Sauvage & Violaine Rattin 
Make up & Hair: Chloé de Blush and Blabla
Modèle: Rachel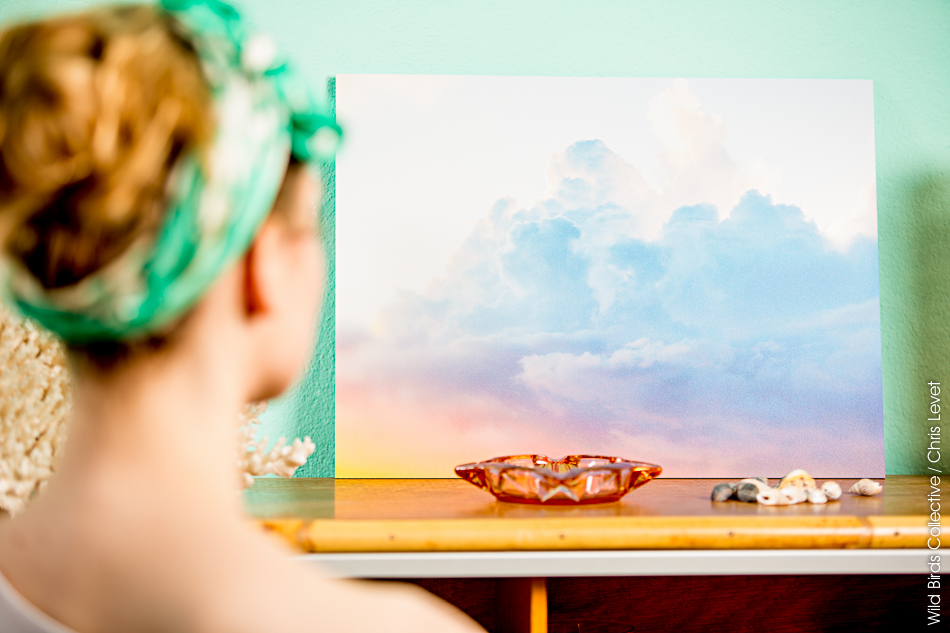 English version: Today, we talk about one detail of the staging that we made on Pastel Colors theme. This is a picture of clouds, took by our photographer, Christophe Levet. This picture was printed on aluminium by Prentu.fr, an online photo printing company.
The printing on aluminum plate is an original way to expose a photograph. There is no need to frame because the image is printed directly on the aluminum plate and fixed to the wall with a hook. It's very light, the result is very nice and perfect for a small gift!
We leave you with some pictures! Soon, we show you others DIY and others stagings … Moreover, we are looking for home and fashion partners (men, women and children) for our new projects. Do not hesitate to contact us.
These pictures are part of a serie that we realized. To see all: The photo shoot – The Details – The DIY
Printing on aluminium by Prentu.fr
Photography © Christophe Levet
Interior Design et Styling: Alexandra Sauvage & Violaine Rattin 
Make up & Hair: Chloé de Blush and Blabla
Model: Rachel
You might also like