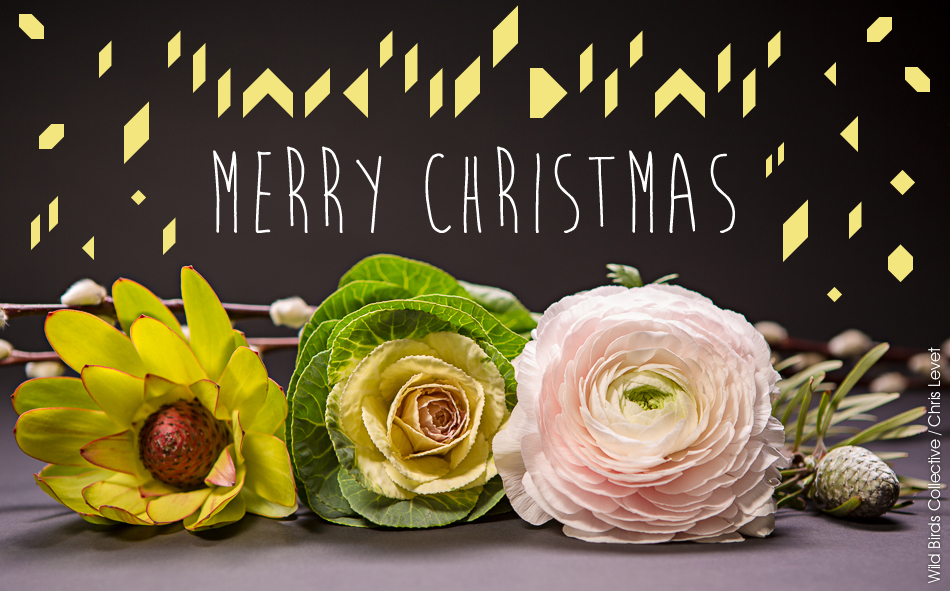 Et voilà, un des plus beaux jours de l'année est enfin arrivé! Vous êtes sûrement en train de courir partout, finir le boulot, finir les préparatifs, finir les cadeaux, trouver un déguisement de papa Noël… On vous laisse profiter de cette effervescence! C'est aussi un peu ça la magie de Noël, toute cette folie! Juste un petit mot donc pour vous souhaiter de passer un très Joyeux Noël et de Merveilleuses Fêtes! Profitez bien de vos familles, régalez-vous et surtout prenez le temps de vivre! On se retrouve en 2014! Des bisous
Ces belles fleurs viennent de la boutique l'Alchimie du Vert.
Photos © Christophe Levet
Today, it's one of the most beautiful days of the year! You certainly are running everywhere, you are finishing your job and the preparations, the gifts, or find a Santa Claus costume… It is the magic of Christmas, a madness moment! Just a quick note to wish you a Merry Christmas and Wonderful Holidays! See you soon in 2014! Kisses
These beautiful flowers come from the shop Alchimie du Vert.
Photos © Christophe Levet
You might also like