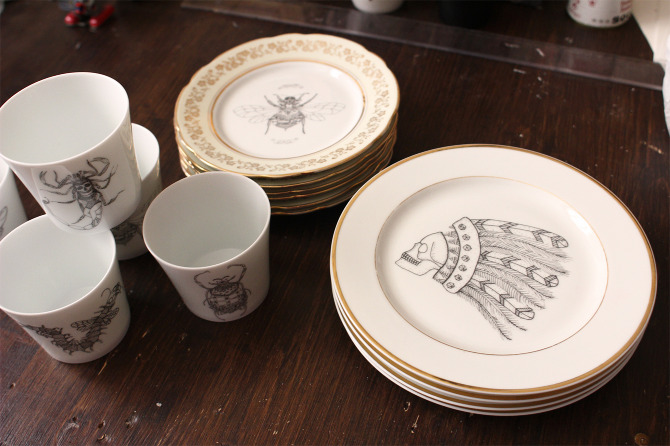 Aujourd'hui, Wild Birds Collective a craqué pour les jolies créations de l'artiste Little Madi! Si vous ne connaissez pas déjà son travail, courez découvrir ses réalisations chimériques!
Un univers naïf, rempli de créatures imaginaires où rêve et réalité se confondent. Un petit monde à part, pareil à un cabinet de curiosité!
Cette jeune illustratrice de talent a déjà à son actif de nombreuses collaborations et expositions.
Nous on a jeté notre dévolu sur ses belles porcelaines!
Pour en savoir d'avantage et en découvrir beaucoup plus: Little Madi
All rights reserved © Little Madi
English version: Little Madi is a young talented illustrator. In her works, there is a naive universe with imaginary creatures where dreams and reality coexist. She has already made a lot of exhibitions and works for many brands.
To discover her achievements: Little Madi
All rights reserved © Little Madi
You might also like