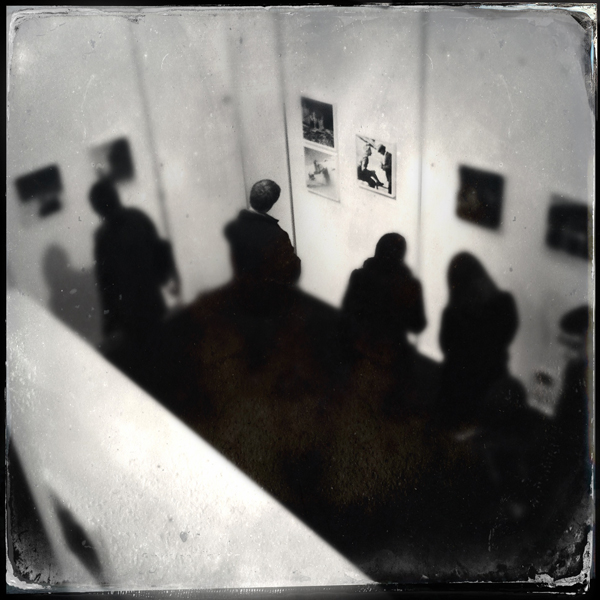 Amis grenoblois, Wild Birds Collective vous invite à venir découvrir une exposition en 120 images : des tirages modernes et vintages découverts dans l'atelier du photographe humaniste Robert Doisneau à Montrouge.
Ici, il n'est point question de voir les clichés les plus connus de l'artiste, pas de photographies du Paris d'après-guerre donc mais une sélection d'images réalisées dans les Alpes. Photographies de mode pour le magazine Vogue, publicités pour des voitures, photo-reportages sur les Alpes pittoresques, vacances familiales à Laffrey, témoignage du développement des sports d'hiver avec la série, empreinte de sur-réalisme, réalisée avec la complicité du violoncelliste Maurice Baquet, dans laquelle on découvre avec beaucoup d'amusement l'utilisation de la retouche photo par Doisneau.
Les clichés sont souvent mis en scène, le regard amusé et on prend plaisir à voir ce travail méconnu de l'artiste. Belle re-découverte de la région et d'une époque à travers l'œil du photographe.
« Les Alpes de Doisneau » au Musée de l'Ancien Évêché – jusqu'au 14 avril 2013 – 2, rue Très-Cloîtres à Grenoble
Edit: Bonne nouvelle, finalement, l'expo est prolongée jusqu'au 1er septembre !
Toutes les infos: ancien-eveche-isere.fr
Photo © Christophe Levet 
English version: The exhibition « Les Alpes de Doisneau » in Grenoble exposes 120 pictures of the humanist photographer Robert Doisneau found in his workshop of Montrouge. In this exhibition, it's not question about of seeing the most famous photographs of the artist. But a selection of images taken in the Alps. Fashion photographs for Vogue magazine, advertising for cars, photo reports of the picturesque Alps, family vacation at Laffrey … and a series, achieved with the help of the cellist Maurice Baquet, in which we discover the existence of the photo retouching and the development of winter sports. It's a beautiful re-discovery of the region and era through the photographer's eye.
« Les Alpes de Doisneau » at the « Musée de l'Ancien Evéché » – until April 14, 2013 – 2, rue Most Cloisters in Grenoble
Edit: Good new, the exhibition has been extended until 1st of september 2013 !
All info: ancien-eveche-isere.fr
Photo © Christophe Levet 
You might also like