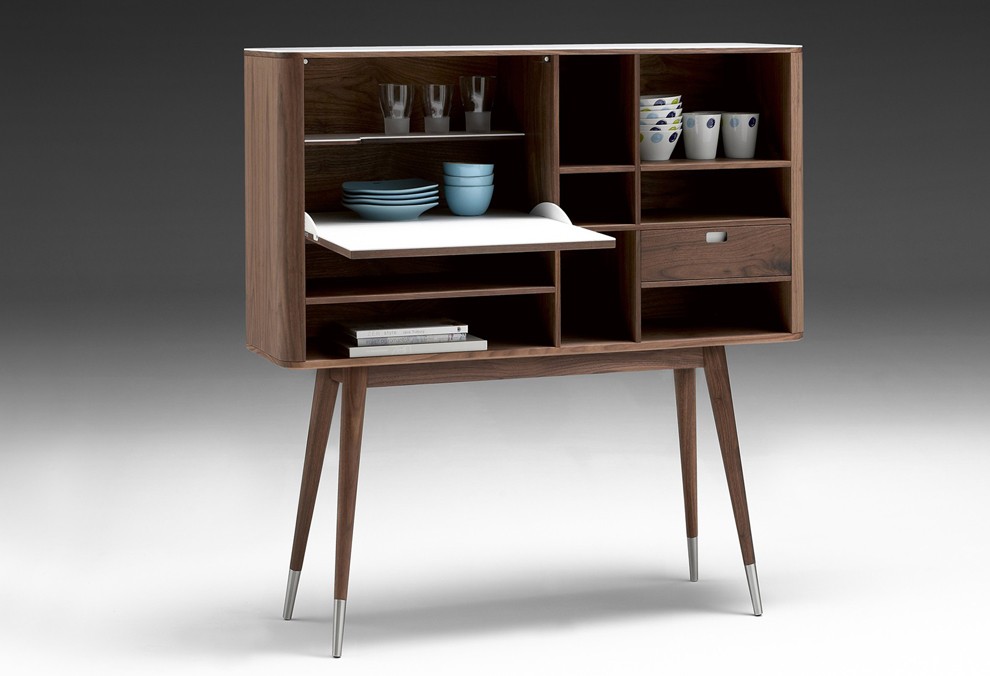 Aujourd'hui, un peu de mobilier! Wild Birds Collective vous fait partager son coup de cœur du jour, à savoir un très très joli petit buffet qu'on aurait très très envie de voir dans notre salon!
Inspiration fifties made in Scandinavie! Décidément, il n'y a pas de meilleure association!
Ce joli cabinet en bois massif est designé par Søren Nissen et Gehl Ebbe pour Naver Collection et fabriqué par des artisans danois dans le respect des traditions. Un bois de choix et des finitions à la main, pour un meuble hautement qualitative.
Vous pourrez trouver ce modèle, entre autres très belles choses, chez Design-Ikonik, à partir de 2519 Euros.
Pour en voir plus: design-ikonik.com
English version: This model is a lovely buffet design by Søren Nissen and Gehl Ebbe for Naver Collection.
It's inspired by the fifties and manufactured by danish craftmen in accordance with the traditions.
Luxury wood with hand finishing for high quality furniture.
You can found this article and other pretty things in Design-Ikonik, from 2519 Euros.
All informations: design-ikonik.com
You might also like