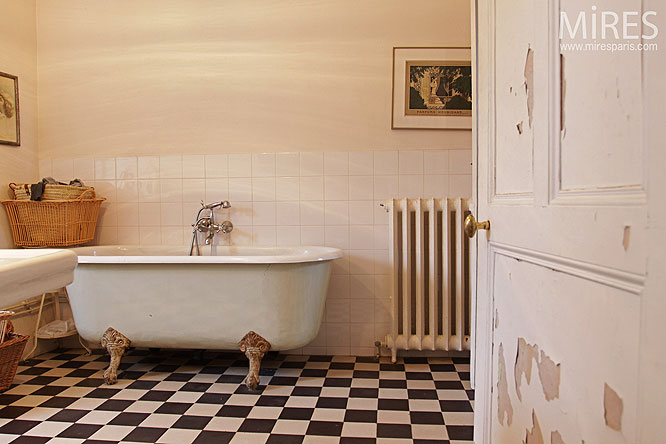 Wild Birds Collective vous donne aujourd'hui quelques codes pour décorer votre salle de bain façon années 30!
Six points à retenir pour faire une ambiance rétro!
1- L'indispensable carrelage métro sur les murs.
2- Un sol en damier noir et blanc.
3- De l'email blanc pour le lavabo et sa colonne.
4- Du chrome pour la robinetterie.
5- Bien sûr, un très grand miroir.
6- Et cerise sur le gâteau, une baignoire sur pieds.
Voici, quelques exemples en photos!
English version: Today, Wild Birds Collective gives you some codes to decorate your bathroom in a retro style! First, a subway type tile on walls, then a checkered floor black and white, some chrome faucets, a white enamel sink, a large mirror and a standing bath.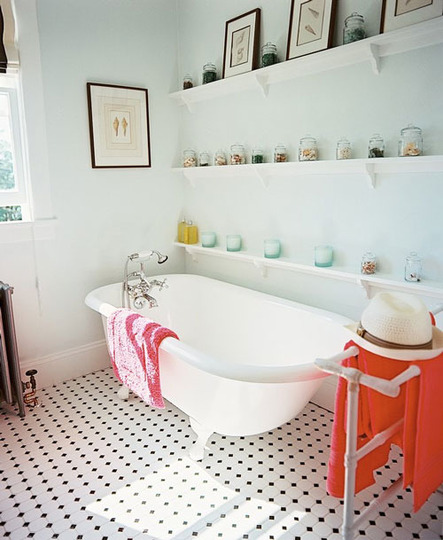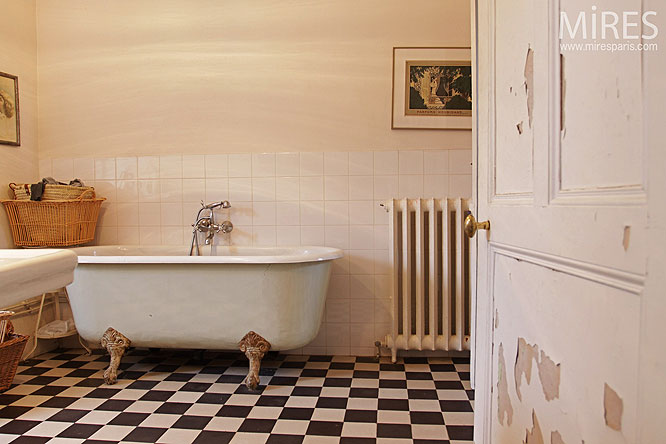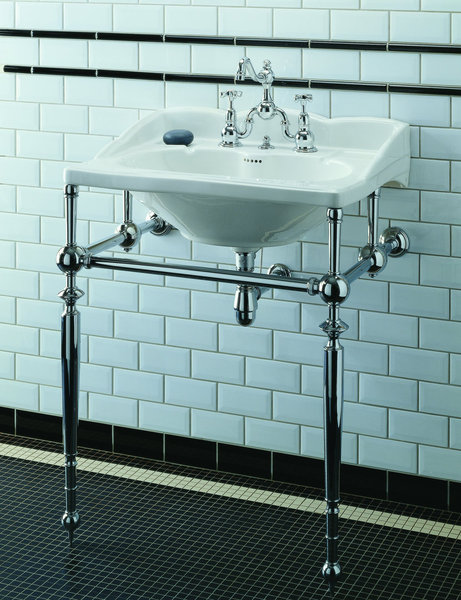 Sources: herbeau.fr – cotemaison.fr – mespetitsgoutsdeluxe – diffusion-ceramique.com – devon-devon.com – carrelagesdumarais.com – deco.journaldesfemmes.com – miresparis.com – housebeautiful.com
You might also like