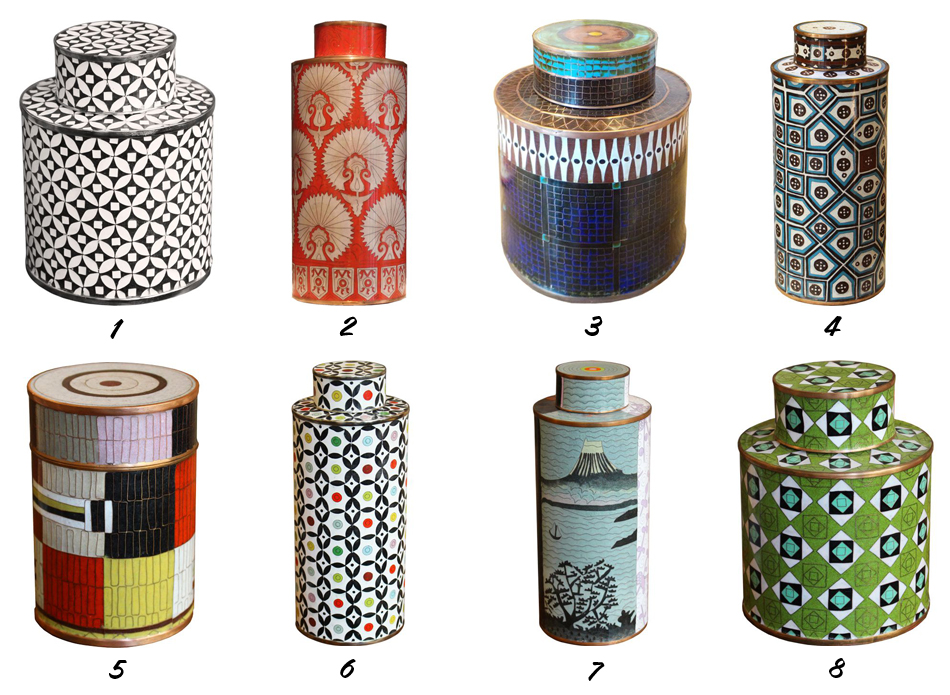 Actuellement à la recherche de jolis pots à thé pour l'un de nos projets (vous en saurez plus bientôt c'est promis), nous avons découvert l'art ancestral et délicat du cloisonné à travers les belles créations de Fabienne Jouvin.
Le cloisonné est une technique de fabrication artisanale utilisée pour décorer bijoux, vases, plats et autres objets de décoration en émail. Réalisés à la main selon un procédé séculaire, les contours du motif sont cernés à l'aide d'une fine bande de cuivre soudée, émaillée puis cuite au four et finalement polie à l'aide de trois pierres successives.
Voici quelques unes de ses réalisations mais vous pouvez découvrir la totalité de son travail sur son site fabiennejouvin.com.
Et vous pourrez trouver ces magnifiques pots à thé sur louloujasmin.com. L'occasion d'y découvrir également beaucoup d'autres jolies choses.
Pour accéder aux articles (de gauche à droite et de haut en bas): Black & White – Eventail Rouge – Isnik – Fort Amber – 1960 – White China – Mont Fuji – Losanges Verts
On était pas trop présents ces derniers jours et oui c'est la fin de l'année, plein, plein de choses à booker!!! Mais on revient très vite avec de nouveaux articles: un super coin en Californie, une expo, des DIY et décorations pour les fêtes…
English version: One of our projects (you'll know more soon) need tea pots. During our research we discovered the old and delicate art of cloisonne through the beautiful creations of Fabienne Jouvin.
Cloisonne is a craft technique used to decorate handmade jewelry, vases, plates and other decorative objects in enamel. Hand-made according to a traditional old process, the edges of the pattern are placed in a thin strip of copper welded, enamel, then baked and finally polished with three successive stones.
Here are some of her achievements but you can see all of her work on fabiennejouvin.com.
You can find these beautiful tea pots on louloujasmin.com. The opportunity to also discover plenty of other pretty things.
To access to the articles (from left to right and from top to bottom): Black & White – Eventail Rouge – Isnik – Fort Amber – 1960 – White China – Mont Fuji – Losanges Verts
We were not very active these days because we have a lots of things to do for the next posts! But we go back soon with a nice area in California, an exhibition, DIY and Christmas decorations…
You might also like