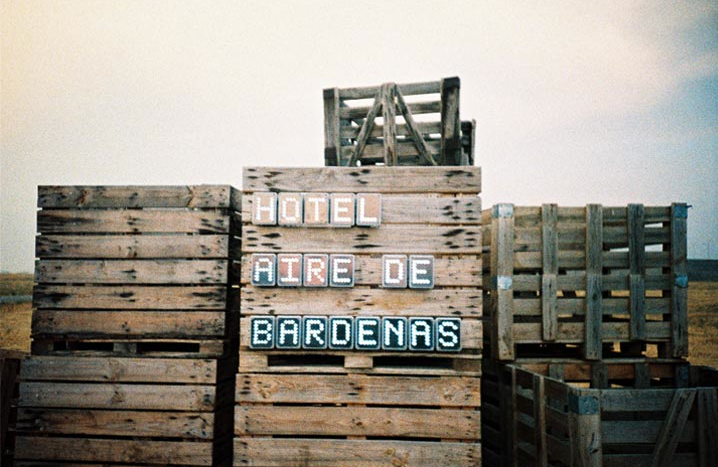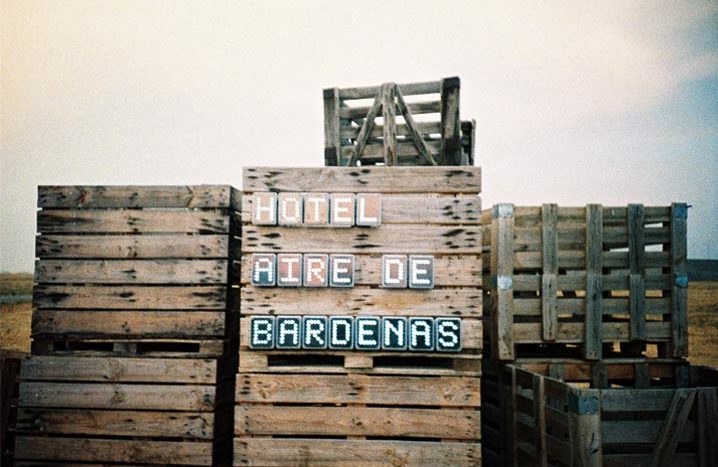 Wild Birds Collective vous emmène aujourd'hui au nord de l'Espagne, à quelques encablures de la ville de Zaragoza, au cœur du parc naturel de Bardenas Reales, classé réserve de la biosphère par l'UNESCO. Au milieu de ce paysage semi-desertique, aride, lunaire se dresse, comme un mirage, un petit bijou d'architecture, l'hôtel Aire de Bardenas.
Entourées par la Nature, ses formes cubiques, épurées, ses jeux de transparence auquel se mêlent quelques notes rustiques (notamment avec les palettes en bois qui bordent l'hôtel), s'harmonisent parfaitement avec la beauté de ce paysage abrupte.
L'hôtel dispose de 22 chambres dont 4 suites. La construction du bâtiment a été pensé afin d'éviter les vis-à-vis et pour que chacun puisse profiter de sa baignoire extérieur, face au désert.
Je ne sais pas vous mais nous on a vraiment très envie d'y aller, autant pour l'hôtel que pour le paysage!
Si vous voulez en savoir plus: airedebardenas.com – lopez-rivera.com. Vous trouverez aussi de très belles photos sur le site de Mikel Muruzabal.
English version: Let's go to north Spain, next to Zaragoza, in the heart of the natural park of Bardenas Reales, ranked reserve of the biosphere by UNESCO. In this desert landscape rises like a mirage, a jewel of architecture, the hotel Aire de Bardenas. Surrounded by nature, its simple and cubical shape, its games of transparency with some rustic notes (especially with the wooden pallets that border the hotel), are in perfect harmony with the beauty of this gross landscape. The hotel has 22 rooms including 4 suites. The building has been designed to avoid vis-a-vis and so that everyone enjoys his outside bath, facing the desert. If you want to know more: airedebardenas.com – lopez-rivera.com. You will also find beautiful pictures on the website of Mikel Muruzabal.
Photos © Aire de Bardenas – © Emiliano Lopez et Monica Rivera
You might also like