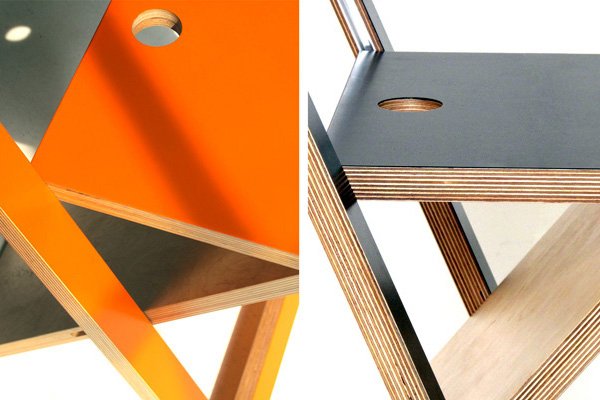 Coup de projecteur sur le duo WoodMood que forment Bernd Richter, menuisier, et Mathieu Camillieri, designer.
Deux passionnés d'art contemporain et d'architecture moderne qui allient leurs talents respectifs pour créer des modèles fonctionnels aux lignes pures et en bois brut.
Tous les meubles et objets sont des pièces uniques et de qualité. Peu adeptes des productions en série WoodMood propose des créations « sur mesure » conçues à la demande du client.
Chez Wild Birds Collective, on aime tout particulièrement leur chaise pliante. Fonctionnel, ludique et design, ce modèle s'ouvre et se ferme grâce à un système coulissant. Réalisée en plusieurs coloris, cette chaise, une fois fermée, ne fait plus que 2,5 cm d'épaisseur! Elle redevient ainsi la simple planche de bois dans laquelle elle a été conçue. Pratique à ranger, ce modèle bicolore à l'esprit minimaliste n'en reste pas moins un objet à la forme dynamique une fois déplié!
Toutes les informations sur woodmood.fr
All rights reserved © WoodMood
English version: WoodMood is a duo formed by a carpenter, Bernd Richter, and a designer, Mathieu Camillieri.
They are both passionate by contemporary art and modern architecture. They combine their talents to create functional, elegant and wood objects.
All furniture and objects are unique and made with quality. They aren't interested by large production, so they propose custom creations made to the customer's request.
We especially like their folding chair. Fun, functional and design, this model opens and closes with a sliding system. Created in several colors, this chair, once closed, doesn't made no more than 2.5 cm thick! Thus, it becomes a simple wooden plank.
This minimalist bicolor model doesn't lose its dynamic shape when unfolded!
All information: woodmood.fr
You might also like