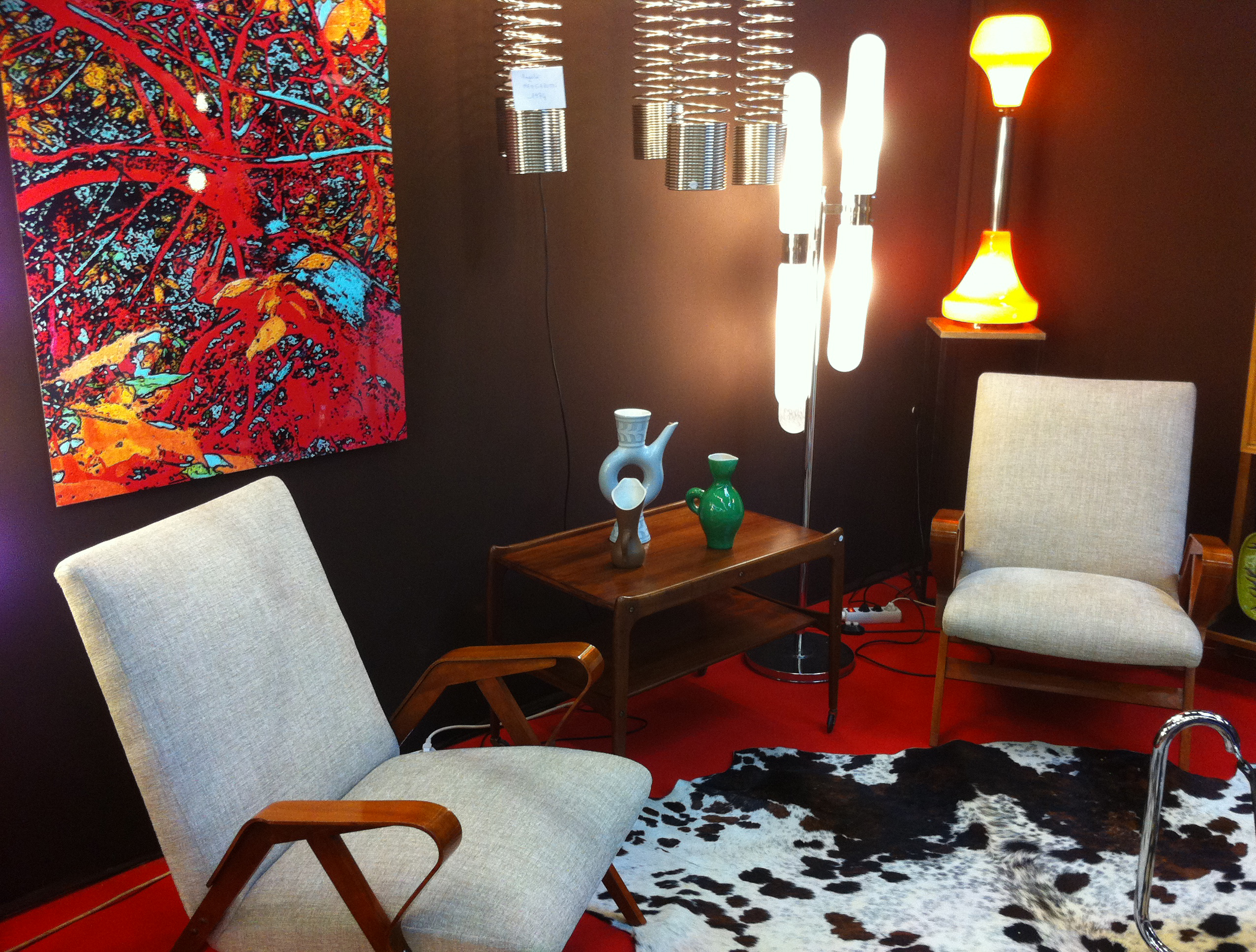 Chez Wild Birds Collective, nous nous sommes rendues au salon des antiquaires et de l'art contemporain qui a eu lieu à Grenoble ce week-end. Deux coups de cœurs lors de cette visite! Le mobilier vintage et les objets art-déco chinés par Alexandre Vittoz et les sphères en bois et résine optique de l'artiste Yann Perrier. On en a aussi profité pour faire un petit tour au salon de la carte postale et du livre ancien qui avait lieu en même temps. De très beaux livres, objets, fauteuils, meubles, luminaires… étaient exposés lors de ces 4 jours de salon. On regrette tout de même le peu de stands axés sur le mobilier des années 50 et 60.
Alexandre Vittoz, antiquaire spécialisé dans le mobilier XXème basé à Lyon. Retrouvez toutes les informations sur son site: mobiliervintage.fr
Yann Perrier, sculpteur dont vous pouvez découvrir certaines de ses œuvres en ce moment à la galerie Vent des Cimes, qui se trouvent avenue Alsace Lorraine à Grenoble ou sur son site: yann-perrier.com
Photos © Wild Birds Collective
Stand de l'antiquaire Alexandre Vittoz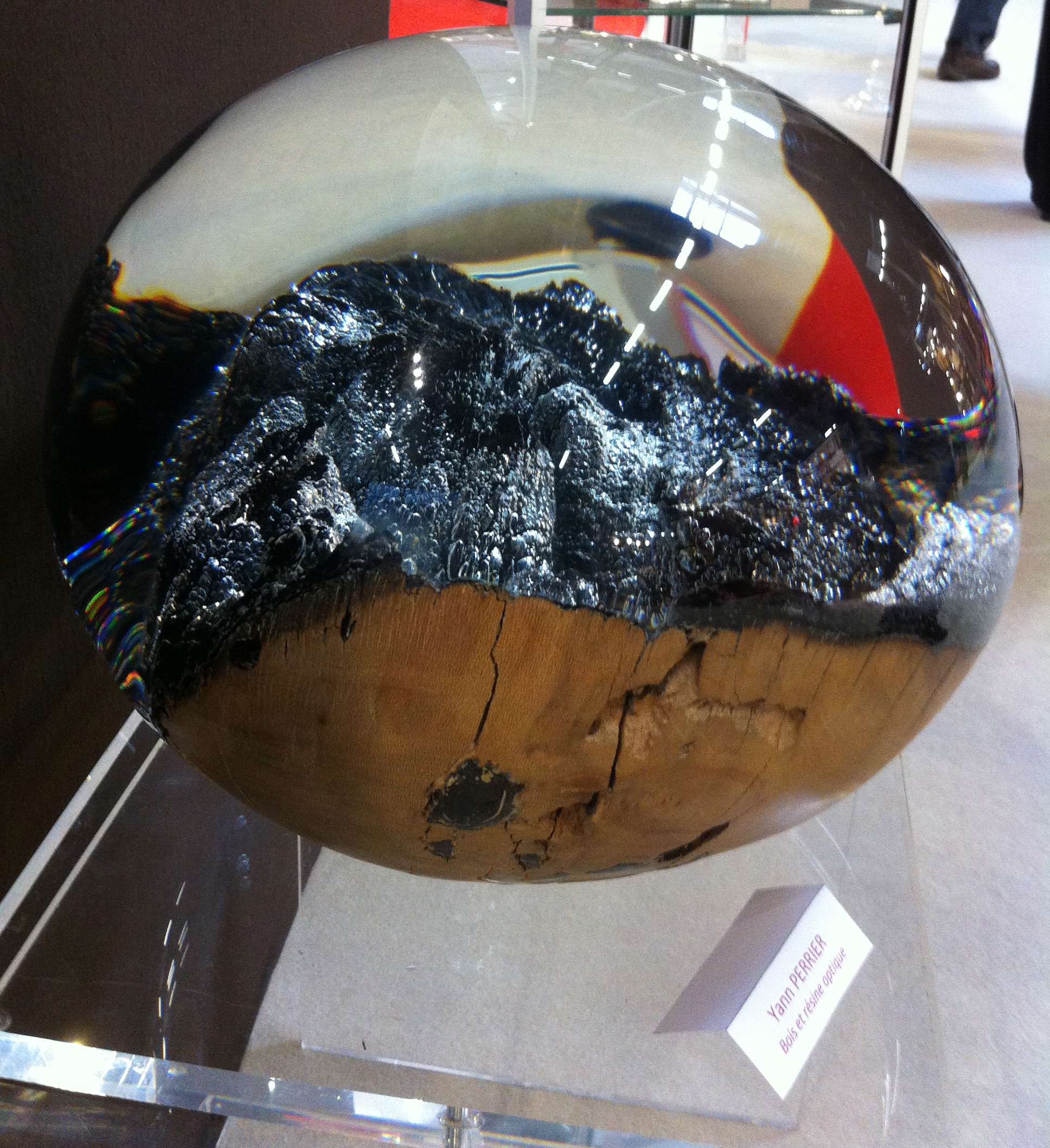 Les sphères en bois et résine optique de Yann Perrier sur le stand de la galerie Vent des Cimes.
Quelques belles couvertures de livres anciens
English version: This week-end, we visited the antiques fair that took place in Grenoble. We especially like two exhibitors. The vintage furniture and the art deco objects hunted by Alexandre Vittoz. And the spheres made in wood and optical resin by the artist Yann Perrier. We also took the opportunity to visit the exhibition of old books that took place at the same time. Many beautiful books, objects, furniture, lighting were exposed during the 4 days of the event. We just regret the poor number of exhibitors focus on furniture from the 50's and 60's.
Alexandre Vitto: antiquarian specializing in twentieth furniture based in Lyon. Find all the information on his website: mobiliervintage.fr
Yann Perrier: sculptor. You can discover some of his works currently at the gallery Vent des Cimes, located in Grenoble or on his website: yann-perrier.com
You might also like